South Dakota Private Colleges and Universities
Looking for Private Colleges and Universities in South Dakota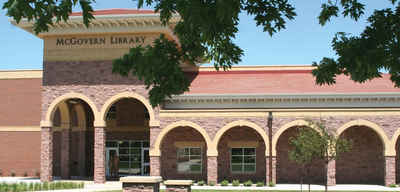 South Dakota private colleges are nestled in one of the most beautiful regions of the United States. Surrounded by the Badlands, the Black Hills, rolling plains, and endless stream of museums, reservations, and memorials, universities in the "Coyote State" offers college students unfettered access to what the country must have looked like 200 or more years ago. Such an environment seems ideally suited for rigorous study and athletics. Even during the coldest months, students at South Dakota colleges would probably opt to stay put rather than swap out with rivals at universities in warmer parts of the country.
South Dakota private colleges and universities offer a wide range of education programs with degrees and certificates up to the doctoral level, as well as professional degrees such as law and medicine.
There are 19 colleges in South Dakota, 12 public and 7 private, offering a wide variety of programs and majors. These South Dakota private colleges are diverse in character, academic emphasis, and origins. Some private colleges or schools have a religious affiliation; others are secular. Private colleges and universities may be profit or non-profit institutions. Typically, South Dakota independent colleges or private schools give weight to personal characteristics and activities in addition to considering GPA and test scores.
Private Colleges and Universities in South Dakota includes:
Sioux Falls Seminary (Sioux Falls)
Augustana College (Augie) in Sioux Falls, SD
Dakota Wesleyan University in Mitchell, SD
Mount Marty College in Yankton, SD
National American University in Rapid City, SD
National American University in Sioux Falls, SD
Presentation College in Aberdeen, SD
Sinte Gleska University in Mission, SD
University of Sioux Falls in Sioux Falls, SD
The largest private university in South Dakota is Augustana College with 1,746 full time students. The main Augustana campus is located in Sioux Falls, South Dakota and the school was founded in 1860. Augustana College is the most expensive with an in-state tuition of $27,380. On average, how much does it costs to attend private college in South Dakota? The average annual in-state private college tuition in South Dakota is $17,258 in 2013. A mix of midsize universities and small private colleges are located in South Dakota, with most in Rapid City and in Sioux Falls, the largest city in South Dakota.
While many South Dakota private colleges and universities are considerably more expensive than comparable state institutions, they also tend to offer more generous financial aid packages. Many students have found the actual out-of-pocket cost to earn a degree from a private college in South Dakota to be less than the cost of the state schools to which they were accepted. On the one hand, South Dakota public colleges are usually less expensive, particularly for in-state residents. They get most of their money from the state or local government. Check out your state's Guide to Residency. South Dakota private colleges rely on tuition, fees, endowments, and other private sources of funding. On the other hand, South Dakota private colleges are usually smaller and can offer more personalized attention (and some believe, more prestige).
South Dakota Association of Private Colleges
The South Dakota Association of Private Colleges serves as a state organization for private colleges, universities and tribal institutions. The organization provides advocacy and fundraising functions for its member organizations.
---
South Dakota Colleges, Universities, & Schools
Compare More Colleges and Universities

Find more schools to match to your needs.