Washington, DC State Almanac: Facts and Figures
Quick Facts, Figures, and Overview of the District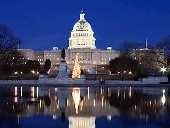 Washington, DC Almanac furnishes quick facts and figures on the state, its history and geography; largest and smallest counties, largest cities; climate and weather, temperature, highest, lowest, and mean temperatures; elevations, lowest, highest elevations; total area, land area and water area, state forest and park areas; bordering states, electoral votes, number of senators and representatives to the US Congress, and other statistical data.
Use this almanac of Washington, DC for information on local issues, politics, events, celebrations, people and business pertaining to the state of Washington, DC that can be found online.
Washington, DC, city and district, capital of the United States of America, at the confluence of the Potomac and Anacostia rivers. he District is bordered by Montgomery County, Maryland, to the northwest; Prince George's County, Maryland, to the east; and Arlington and Alexandria, Virginia, to the south and west. DC, named District of Columbia, because it was built on land of the Territory of Columbia
The city of Washington is coextensive with the District of Columbia (DC) the federal district of the US. Established in 1800 as the seat of national government, a role that continues to dominate its existence, Washington is today the core of one of the largest metropolitan areas in the country and a center of both national and international politics and diplomacy.
---
DC Climate and Weather

Washington, DC experiences the four seasons of the northern hemisphere; Spring, Summer, Fall and Winter. The weather is generally mild. Spring, early summer and fall are the most comfortable seasons, with high temperatures in the low 80s, and lows in the 60s. Late summer tends to be hot and humid. Winters can be moderate, but cold conditions with significant snow is not uncommon.
Highest Temperature
Lowest Temperature
Avg. Temp:
High - Low

DC Points of Interest

All Washington, D.C. memorials, National Gallery of Art, Pentagon, Smithsonian Museum, US Capital Building, White House and more.

DC Highest, Lowest, and Mean Elevations (Feet)

Mean Elevation: 150 feet

Highest Point: Tenleytown, at Reno Reservoir: 410 feet

Lowest Point: Potomac River: 1 foot

DC Land Area (Square Miles)

Geographic Center
Near 4th and L Streets, NW
Total Area
68.34 sq. mi.
Land Area
61.4 sq. mi.
Water Area
6.94 sq. mi.
8.82%
Dimensions
(Length - Width)
Almanac Online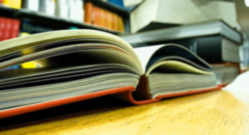 Information on people & places that make US a great place to live, visit, or study.