Find the Right School
Online College Articles
Campus College Articles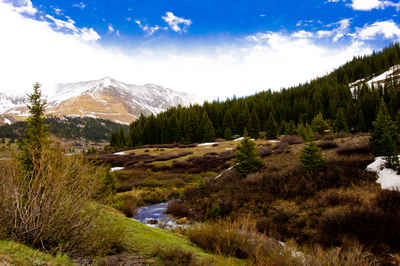 Choose a County
Arkansas
,
Ashley
,
Baxter
,
Benton
,
Boone
,
Bradley
,
Calhoun
,
Carroll
,
Chicot
,
Clark
,
Clay
,
Cleburne
,
Cleveland
,
Columbia
,
Conway
,
Craighead
,
Crawford
,
Crittenden
,
Cross
,
Dallas
,
Desha
,
Drew
,
Faulkner
,
Franklin
,
Fulton
,
Garland
,
Grant
,
Greene
,
Hempstead
,
Hot Spring
,
Howard
,
Independence
,
Izard
,
Jackson
,
Jefferson
,
Johnson
,
Lafayette
,
Lawrence
,
Lee
,
Lincoln
,
Little River
,
Logan
,
Lonoke
,
Madison
,
Marion
,
Miller
,
Mississippi
,
Monroe
,
Montgomery
,
Nevada
,
Newton
,
Ouachita
,
Perry
,
Phillips
,
Pike
,
Poinsett
,
Polk
,
Pope
,
Prairie
,
Pulaski
,
Randolph
,
Saline
,
Scott
,
Searcy
,
Sebastian
,
Sevier
,
Sharp
,
St. Francis
,
Stone
,
Union
,
Van Buren
,
Washington
,
White
,
Woodruff
,
Yell
Arkansas Counties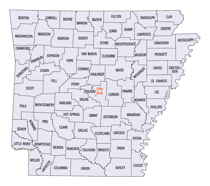 Click Image to Enlarge
Arkansas Counties
There are 75 Counties in the State of Arkansas which vary from the rich Delta farmlands of the Mississippi River valley to the rolling hills and gently sloped mountains of the Ozarks and Ouachitas
Greene County, Arkansas
Greene County History, Geography, and Demographics
County Seat: Paragould
Year Organized: 1833
Square Miles: 578
Court House:

320 West Court Street
County Courthouse
Paragould, AR 72451-0062
Etymology - Origin of County Name
Greene is named for supposedly Nathanael Greene, the American Revolutionary War general. Nathanael Greene (August 7, 1742 – June 19, 1786) was a major general of the Continental Army in the American Revolutionary War. When the war began, Greene was a militia private, the lowest rank possible; he emerged from the war with a reputation as George Washington's most gifted and dependable officer. Many places in the United States are named for him.
Demographics:
County QuickFacts: Census Bureau Quick Facts
County History
The Territorial Legislature from part of Lawrence County was created from Greene County on November 5, 1833. It was named after Nathaniel Greene, an American General in the Revolutionary War. The county seat is Paragould. Greene County has rich, flat delta farmland in the eastern and western parts of the county and rolling hills in the center that includes Crowley's Ridge. In the early days, railroads hauled timber out of the county but as more people settled in the area, agriculture replaced timber as a principal activity with top crops being rice, soybeans, and small grains. Crowley's Ridge rises above the flat delta on both sides and is composed of ocean-bottom sand, gravel, and clay, capped with wind-blown dust. Crowley's Ridge State Park developed in 1933 is located in a forest of hardwood and pine on the western slope. There are several recreational facilities, including swimming, canoeing and sand beaches. Also located on the grounds are a pioneer cemetery and the home site of Benjamin F. Crowley, a veteran of the War of 1812, after whom the ridge was named. Lake Frierson, Lake Hubble and the Bland and Little Rivers offer good fishing. Hunters also enjoy two wildlife management areas. The St. Francis River, which forms the county's eastern border with Missouri and the Cache River along the western border, offers fishing and hunting. This is a very popular area for local citizens as well as many tourists. Greene County now enjoys a new courthouse that was completed in 1997. The new complex has 39,000 square feet. The building and furnishings were completed at a cost of $4.1 million. In August of 1995, the county voters approved a 1-cent; countywide sales tax to pay for the courthouse. The new courthouse has a link from the county's earliest days with the display of the fireproof safe that dated from the 1877 courthouse at Gainesville. The safe, which weighs between 8,000 and 10,000 pounds, is located to the right of the doors on the north side of the building.
Neighboring Counties:
Northeast: Clay County; Dunklin County, Mo.
South: Craighead County
West: Lawrence County
Northwest: Randolph County
Cities and Towns:
- Delaplaine
town
Incorporated Area
- Lafe
town
Incorporated Area
- Marmaduke
city
Incorporated Area
- Oak Grove Heights
town
Incorporated Area
- Paragould

(County Seat)

city
Incorporated Area
County Resources:
Enter County Resources and Information Here

County Resources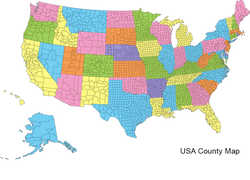 The history of our nation was a prolonged struggle to define the relative roles and powers of our governments: federal, state, and local. And the names given the
counties
, our most locally based jurisdictions, reflects the "characteristic features of this country!"