Career College Search
Online Schools
Campus Schools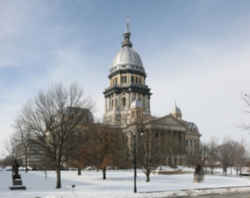 State Facts - History Firsts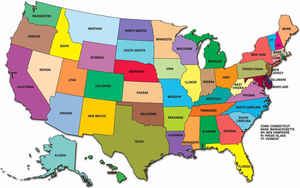 Illinois State Facts - Illinois History Firsts
Catch up on your state trivia with these Illinois history firsts and interesting fun facts about the state.
Official Name
Illinois
Capital
Springfield
Location
Region
39.78143 N, 089.64465 W
Midwest
Constitution Ratified
1970
Statehood
December 03, 1818
21st state
Number of Counties
102 Counties in Illinois
Largest County
(by population)
Cook County
5,376,741
946 sq. mi.
1796 - First birth on record in Chicago was of Eulalia Pointe du Sable, daughter of Jean-Baptiste Pointe du Sable and his Potawatomi Indian wife.
1818 - When Illinois became a state in 1818, it had a population of 34,620 people. Illinois is now the sixth most populous state in the country with almost 11.5 million people.
1865 - Illinois was the first state to ratify the 13th Amendment to the Constitution abolishing slavery.
1874 - The first animal purchased for the Lincoln Park Zoo was a bear cub, bought for $10 on June 1st, 1874
1885 - Home Insurance Building was built in Chicago, becoming the world's first modern skyscraper.
1887 - George Hancock, at the time a reporter for Chicago Board of Trade, invented the game of softball in 1887. The first game was played indoors, inside the Farragut Boat Club in Chicago. Someone found a boxing glove and threw it and someone else hit it with a stick. George Hancock shouted, "Let's play ball", and tied the boxing glove into the shape of a ball. The men chalked a diamond shape onto the floor and broke a broom handle to serve as a bat. This is credited as the first softball game which was played on Thanksgiving Day November 24, 1887 after a Harvard-Yale football game that had been followed by telegraph.
1892 - University of Chicago opened on October 1, 1892 with an enrollment of 594 and a faculty of 103.
1893 - First Aquarium opened in Chicago.
1905 - President of the Chicago Cubs filed charges against a fan in the bleachers for catching a fly ball and keeping it.
1908 -

Illinois State Tree - Native Oak was made official in 1908. However, in 1973, a special poll of some 900,000 children changed the Official State Tree from the "Native" Oak to the White Oak, and the bill was signed into law that year.

1915 - Illinois State Flag - Illinois has had two State Flags: The first was adopted in 1915.
1918 - Tallest man in the world was born in Alton. He weighed 491 pounds and stood 8 feet, 11 inches tall and wore a size 37 shoe.
1920 - NFL's Chicago Bears were first known as the "Staley Bears". They were organized in 1920, in Decatur.
1925 - Illinois State Song - "Illinois": With music by Archibald Johnston and lyrics by Charles H. Chamberlain was adopted.
1929 - Illinois State Bird - Cardinal was adopted in 1929.
1930 - Pinball was invented by In and Outdoor Games Company in Chicago
1942 - On December 2, 1942, Enrico Fermi and a small band of scientists and engineers demonstrated that a simple construction of graphite bricks and uranium lumps could produce controlled heat. The space chosen for the first nuclear fission reactor was a squash court under the football stadium at the University of Chicago.
1955 - State slogan, "Land of Lincoln," was adopted by the General Assembly in 1955. The State of Illinois has a copyright for the exclusive use of the slogan.
1959 - Comedy showcase "Second City" was founded on North Wells Street in a former Chinese laundry.
1965 - Illinois State Mineral - Fluorite was designated as the Official State Mineral. Illinois is the largest producer of Fluorite in the United States.
1970 - On July 1, 1970, the second flag design, "a white field carrying the word "Illinois" and the emblem portion of the state seal became the official flag of Illinois.
1973 - Sears Tower, located in Chicago, was the world's tallest building from 1973 until 1996. The Sears Tower is still the tallest building in North America. It covers two city blocks and rises one-quarter mile above the ground. The Sears Tower still leads in being tallest building to the top of the roof (1,450 feet) as-well-as having the highest occupied floor (1,431 feet).
Illinois State Tree - White Oak was made official in 1908. However, in 1973, a special poll of some 900,000 children changed the Official State Tree from the "Native" Oak to the White Oak, and the bill was signed into law that year.
1975 - State Insect - Monarch Butterfly, A bill was passed, and the Dennis School class watched as Gov. Daniel Walker sign it into law.
1980 - Ronald Wilson Regan from Tampico became the 40th president of the United States.
1982 - Illinois State Animal - White-tailed Deer with a bill, effective January 1, 1982, was passed by the General Assembly and signed into law by Gov. James R. Thompson.
1983 - Chicago's first African American mayor, Harold Washington, took office.
1986 - Illinois State Fish - Bluegill was adopted.
1989 - Illinois State Prairie Grass - Big Bluestem: On August 31, 1989, Gov. Thompson signed into law a bill designating "The Big Bluestem," named for the bluish purple cast of its stem, is the tallest prairie grass in Illinois.
1989 - Illinois State Fossil - Tully Monster was designated as the State Fossil in 1989.
1990 - Became law that Illinois state dance is square dancing.
1995 - World's largest cookie and cracker factory, where Nabisco made 16 billion Oreo cookies in 1995, is located in Chicago.
2003 - Illinois State Snack Food - Popcorn was made official in 2003.
2005 -
More Illinois History Firsts & State Facts
The name "Illinois" comes from a Native American word meaning "tribe of superior men."
Ottawa, Freeport, Jonesboro, Charleston, Galesburg, Quincy and Alton hosted the famous Lincoln-Douglas debates that stirred interest all over the country in the slavery issue.
The state's largest inland water system is Carlyle Lake, which covers 26,000 acres in Southern Illinois.
Illinois ranks third in the nation in the number of interstate highway miles.
Illinois was the home of President Ulysses S. Grant, whose home is preserved in Galena.
Metropolis the home of Superman really exists in Southern Illinois.
Chicago is the nation's third largest city.
Abraham Lincoln's first public office was as postmaster of New Salem, Illinois
Inventors John Deere and Cyrus McCormick made their fortunes in Illinois by improving farm machinery.
Illinois' favorite son is Abraham Lincoln. The Lincoln sites in Springfield are among the best known tourist sites in the world.
Home to the Chicago Bears Football Team, Chicago Blackhawk hockey team, Chicago Bulls basketball team, Chicago Cubs and Chicago Whitesox baseball teams, Chicago Fire soccer team.
The first Mormon Temple in Illinois was constructed in Nauvoo.
Peoria is the oldest community in Illinois.
Cahokia Mounds State Historic Site--most sophisticated prehistoric native civilization north of Mexico
Illinois had two capital cities, Kaskaskia, and Vandalia before Springfield.
Des Plaines is home to the first McDonald's.
Dixon is the boyhood home of President Ronald Reagan.
Springfield is the state capital and the home of the National Historic Site of the home of President and Mrs. Abraham Lincoln.
Chicago is home to the Chicago Water Tower and Pumping Station, the only buildings to survive the Great Chicago Fire.
Before Abraham Lincoln was elected president he served in the Illinois legislature and practiced law in Springfield. Abraham Lincoln is buried just outside Springfield at Lincoln Tomb State Historic Site.
Carlyle is the home of the largest man-made lake in Illinois.
The highest point in Illinois is Charles Mound at 1235 feet above sea level
The ice cream "sundae" was named in Evanston. The piety of the town resented the dissipating influences of the soda fountain on Sunday and the good town fathers, yielding to this churchly influence, passed an ordinance prohibiting the retailing of ice cream sodas on Sunday. Ingenious confectioners and drug store operators obeying the law, served ice cream with the syrup of your choice without the soda. Objections then was made to christening a dish after the Sabbath. So the spelling of "sunday" was changed. It became an established dish and an established word and finally the "sundae".
The round Silo for farm storage of silage was first constructed on a farm in Spring Grove.
Illinois has more units of government than any other state (i.e., city, county, township, etc.). Over six thousand. One contributing reason may be the township governments, which are generally six miles square.
The worst prison camp during the Civil War in terms of percentages of death was at Rock Island.
Illinois boasts the highest number of personalized license plates, more than any other state.
The University of Illinois Conservatory is 37 feet high at its apex.
Chicago's Mercantile Exchange building was built entirely without an internal steel skeleton, as most skyscrapers; it depends on its thick walls to keep itself up.
The abbreviation "ORD" for Chicago's O'Hare airport comes from the original name Orchard Field. O'Hare Airport was named in honor of Lieutenant Commander Edward H. "Butch" O'Hare.
The trains that pass through Chicago's underground freight tunnels daily would extend over ten miles total in length.
The slogan of 105.9, the classic rock radio station in Chicago: 'Of all the radio stations in Chicago...we're one of them.'
In Mount Pulaski, Illinois, it is illegal for boys (and only boys) to hurl snowballs at trees. Girls are allowed to do that however.
Illinois is known for its wide variety of weather. Major winter storms, deadly tornadoes and spectacular heat and cold waves.
Chicago's Mercy Hospital was the first hospital opened in Illinois.
New York Sun editor Charles Dana, tired of hearing Chicagoans boast of the world's Columbian Exposition, dubbed Chicago the "Windy City."
The 4 stars on the Chicago flag represent Fort Dearborn, the Chicago Fire, the World's Columbian Exposition, and the Century of Progress Exposition.
The Chicago Public Library is the world's largest public library with a collection of more than 2 million books.
The Chicago Post Office at 433 West Van Buren is the only postal facility in the world you can drive a car through.
The Chicago River is dyed green on Saint Patrick's Day.
Many US and state "firsts" were established in the city of Chicago:
Roller skates
Steel frame skyscraper
Elevated railway
Cracker Jacks
Zipper
Window Envelope
Hostess Twinkie
Pinball game
Spray paint
McDonald's Resetaurant
County Information and County History
Adams, Alexander, Bond, Boone, Brown, Bureau, Calhoun, Carroll, Cass, Champaign, Christian, Clark, Clay, Clinton, Coles, Cook, Crawford, Cumberland, De Witt, DeKalb, Douglas, DuPage, Edgar, Edwards, Effingham, Fayette, Ford, Franklin, Fulton, Gallatin, Greene, Grundy, Hamilton, Hancock, Hardin, Henderson, Henry, Iroquois, Jackson, Jasper, Jefferson, Jersey, Jo Daviess, Johnson, Kane, Kankakee, Kendall, Knox, Lake, LaSalle, Lawrence, Lee, Livingston, Logan, Macon, Macoupin, Madison, Marion, Marshall, Mason, Massac, McDonough, McHenry, McLean, Menard, Mercer, Monroe, Montgomery, Morgan, Moultrie, Ogle, Peoria, Perry, Piatt, Pike, Pope, Pulaski, Putnam, Randolph, Richland, Rock Island, Saline, Sangamon, Schuyler, Scott, Shelby, St. Clair, Stark, Stephenson, Tazewell, Union, Vermilion, Wabash, Warren, Washington, Wayne, White, Whiteside, Will, Williamson, Winnebago, Woodford
---
State Facts & History Firsts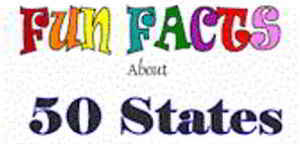 History firsts and fun facts!
Colleges & Universities