Career College Search
Online Schools
Campus Schools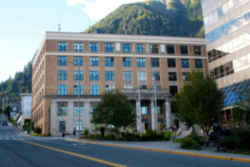 US Famous People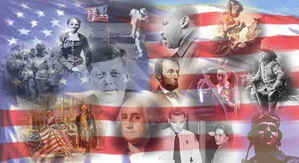 Alaska Symbols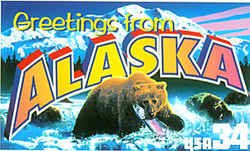 State Symbols Listing

Get Your Degree!
Find schools and get information on the program that's right for you.
Powered by Campus Explorer
Alaska Famous People
Famous Americans: History and Biographies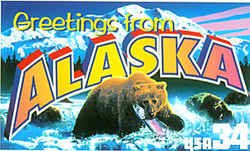 Links to histories and biographies of the famous people of Alaska. Many famous people of Alaska have made significant contributions to the history of our nation and the state of Alaska. These famous Americans, famous entertainers, famous players, famous scientist, famous singers, famous statesmen, famous women, heroes, great explorers, and others Alaska famous Americans have all made Alaska their home. This list includes Alaska historical figures, celebrities and those individuals of Alaska who have influenced the lives of others.
More Famous People of Alaska
Find more more Alaska famous people below. You may not even realize many of these famous people were born in Alaska or notable associated with Alaska, including actors, actresses, explorers, historical figures, inventors, musicians, novelists, professional athletes, important politicians, singers, sport stars and more.
Margaret Elizabeth Bell author
Benny Benson designed state flag at age 13, Chignik
Charles E. Bunnell educator
Henry E. Gruennig political leader
B. Frank Heintzleman territorial governor
Walter J. Hickel former governor
Sheldon Jackson educator and missionary, Minaville, NY During his lifetime, the Prebysterian minister reportedly traveled more than a million miles to spread the Christian gospel, founding churches and missions nationwide along the way. But he spent the later part of his life exploring the vast territory that would later become Alaska. In 1885, the U.S. government appointed him the region's first-ever education superintendent, tasking him with setting up free public schools for Native American, Eskimo, and white children. Jackson also introduced reindeer to the area, importing the animals from Siberia in 1892 as an alternative meat source (cattle and other animals cannot survive the frigid winters) amid fears of famine.
Joe Juneau prospector
Austin Lathrop industrialist
Sydney Lawrence painter
John Griffith (Jack) London author, San Francisco, CA
Ray Mala At 16, Mala became the first Native American cinema star from Alaska when he appeared in a 1921 film about the largely unexplored territory (He also worked as a cameraman on the film, a skill that helped him land his first job in Hollywood). Mala would eventually become the state's most prolific thespian, appearing in more than 25 films, including Eskimo/Mala the Magnificent (1933), which won the Academy's first editing Oscar, The Last of the Pagans (1935), a film written by Mia Farrow's father, and Cecil B. DeMille's Union Pacific (1939). In 1943, he worked on the set of Alfred Hitchcock's Shadow of a Doubt as a cinematographer and died nine years later in Hollywood, at the age of 46.
Jim Mason In August 1896, Mason — better known among fellow members of the Tagish tribe as "Keish" — was traveling with his family along a small tributary of the Yukon River when he found several gold nuggets (Given the racism of the time, though, credit for the discovery went to Mason's white brother-in-law George Tarmack). Misleading attribution aside, when the news reached the United States, thousands of hopeful prospectors flocked to the region, including Jack London, whose experience there inspired him to write The Call of the Wild and White Fang.
John Muir naturalist, explorer, Scotland
Sarah Palin The self-proclaimed hockey mom and political maverick swept America off its proverbial feet with her snarky and smooth repartee at the 2008 Republican National Convention when the Alaska Governor introduced herself as John McCain's surprise vice-presidential pick. By now, America is so familiar with Palin's personal history that one conniving teenager broke into her Yahoo! account by answering simple security questions like "Where did you meet your husband?" (Answer: Wasilla High School"). Despite the ups and downs of the campaign (Troopergate, the wardrobe debacle, Saturday Night Live, her daughter's untimely pregnancy, Katie Couric's infernal questions, and, oh yeah, defeat), Palin emerged as one of the party's most invigorating and captivating personalities. If 2009 calendar sales are any indication, Palin's future is looking bright.
Virgil F. Partch cartoonist
Curt Schilling Born in 1966 in Anchorage, Schilling is one of just 8 Alaskans to make it to the major leagues. He was just 19 when the Boston Red Sox noticed his pitching skills and drafted him in 1986 for $20,000. Since then, he has played for the Baltimore Orioles, the Houston Astros, the Philadelphia Phillies and the Arizona Diamondbacks. In 2004, he helped the Red Sox clinch their first World Championship win in 86 years. Off the field, though, Schilling hasn't been so successful. Last year, GQ ranked him 4th in its "Ten Most Hated Athletes" list — mostly for his in-your-face patriotism (he stumped for George W. Bush in 2004) and his very public conflicts with former managers, sports columnists and even his fellow teammates, one of whom accused him of using red paint to make it appear as though his injured ankle was bleeding during game six of the 2004 ALCS.
Ted Stevens Once the country's longest-serving Republican senators, Ted Stevens had a rough year. After working as Alaska's go-to guy for four decades, Stevens ended his storied career in disgrace. He was convicted in October 2007 of failing to properly report more than $250,000 in gifts from an oil-services company executive and later lost his re-election bid by just a few hundred votes. Even so, most Alaskans remain fond of the 85-year-old World War II veteran. Thanks to his expertise in procuring pork barrel funds, the state received $3.4 billion between 1995 and 2008. The watchdog group Citizens Against Government Waste, which has targeted the senator for years, named him December's Porker of the Month, calling the dubious award a "final swan song" for Stevens.
Robert Stroud Stroud spent most of his adolescence in Alaska as a teenage runaway. It was there that he met a prostitute nearly twice his age, took up pimping and fatally shot a colleague during a drunken brawl in 1908. At the time of his first murder conviction, he was was just 19-years-old. Were it not for the mercy of President Woodrow Wilson, Robert Stroud would have been hanged in 1920 for murdering a prison guard while serving out his sentence at the Leavenworth, Kansas penitentiary. But as it was, Wilson commuted his sentence to life in solitary confinement, much of which Stroud spent on Alcatraz Island, where he wrote and published several books about ornithology. The self-taught hobbyist later earned the nickname "The Birdman of Alcatraz" and his Digest on the Diseases of Birds, published in 1943, became a classic in the field.
Anna Tibeluk a groundbreakers in changing educational opportunities for Alaskan natives who were unable to go to high school without leaving home for nine months of the year prior to 1976. Until that time, none of the villages had school beyond eighth grade. Anna and Molly were students named as plaintiffs in the case that won 126 high schools in native villages across Alaska. Alaskan culture encourages its citizens, both native and non-native, to speak their minds and become activists.
Colleges & Universities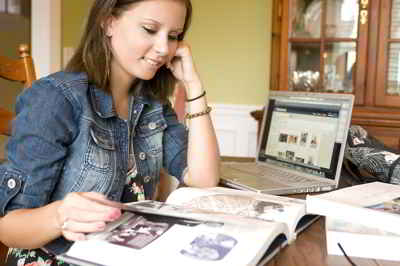 With access to over 8,500 schools to choose from!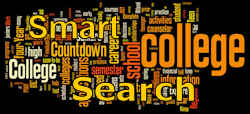 Get Your Degree!
Find schools and get information on the program that's right for you.
Powered by Campus Explorer
Support for eReferenceDesk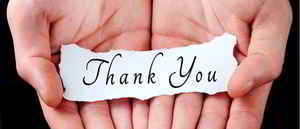 Please click the "
DONATE
" button and enter the amount you wish to contribute: