California Famous People
Famous Americans: History and Biographies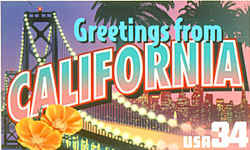 Links to histories and biographies of the famous people of California. Many famous people of California have made significant contributions to the history of our nation and the state of California. These famous Americans, famous entertainers, famous players, famous scientist, famous singers, famous statesmen, famous women, heroes, great explorers, and others California famous Americans have all made California their home. This list includes California historical figures, celebrities and those individuals of California who have influenced the lives of others.
More Famous People of California
Luis Walter Alvarez inventor, San Francisco
Gertrude Atherton author, San Francisco
David Belasco playwright and producer, San Francisco
Dave Brubeck musician, Concord
Julia Child chef, television, Pasadena
Coolio rap artist, Los Angeles
Frederick G. Cottrell inventor, Oakland
Leonardo DiCaprio actor Hollywood
Isadora Duncan dancer, San Francisco
John Frémont explorer, San Francisco
Jerry Garcia guitarist, singer, San Francisco
Charles P. Ginsburg inventor, San Francisco
Richard Pancho Gonzales tennis player, Los Angeles
Jeff Gordon car racer, Vallejo
William Randolph Hearst (1863-1951) was an American journalist and publisher. Born in San Francisco, he created a publishing empire that, at its peak, included 28 major newspapers and 18 successful magazines. Hearst hired only the very best American journalists. Writers such as Ambrose Bierce, Mark Twain, Stephen Crane and Jack London wrote for him. Hearst also served as a congressman in the U.S. House of Representatives from 1903-1907.
Mariel Hemingway actress, Mill Valley
Sidney Howard playwright, Oakland
Anthony M. Kennedy jurist, Sacramento
Theodore Harold Maiman inventor, Los Angeles
Mark McGwire baseball player, Pomona
Aimee Semple McPherson evangelist, Ontario
Dominique Moreanir gymnast, Hollywood
Emma Nevada opera singer, Alpha
Isamu Noguchi sculptor, Los Angeles
George S. Patton, Jr. general, San Gabriel
Robert Redford actor, Santa Monica
William Saroyan author, Fresno
Lincoln Steffens journalist, author, San Francisco
Adlai Stevenson statesman, Los Angeles
Michael Tilson Thomas conductor, Hollywood
Earl Warren jurist, Los Angeles
Serena & Venus Williams tennis players, Lynwood
Myra Wilson actress, Burbank
Colleges & Universities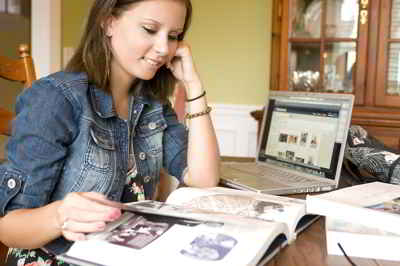 With access to over 8,500 schools to choose from!
Get Your Degree!
Find schools and get information on the program that's right for you.
Powered by Campus Explorer