New Jersey Famous People
Famous Americans: History and Biographies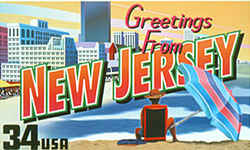 Links to histories and biographies of the famous people of New Jersey. Many famous people of New Jersey have made significant contributions to the history of our nation and the state of New Jersey. These famous Americans, famous entertainers, famous players, famous scientist, famous singers, famous statesmen, famous women, heroes, great explorers, and others New Jersey famous Americans have all made New Jersey their home. This list includes New Jersey historical figures, celebrities and those individuals of New Jersey who have influenced the lives of others.
More Famous People of New Jersey
William Count Basie band leader, Red Bank
Joan Bennett actress, Palisades
William J. Brennan jurist, Newark
Lloyd H. Conover inventor, Orange
James Fenimore Cooper was the first major American novelist. His best-known tales of frontier adventure include The Last of the Mohicans (1826), an adventure story set in the Lake Champlain. He was born in Burlington, New Jersey in 1789.
David Copperfield magician, Metuchen
Tom Cruise, actor
Danny DeVito, actor
Helen Gahagan Douglas representative, Boonton
Allen Ginsberg poet, Newark
Savron Glover choreographer, Newark
William Frederick Halsey, Jr. admiral, Elizabeth
Lauryn Hill rapper, South Orange
Donald Fletcher Holmes was born in Woodbury, NJ in 1910. He invented the process for making polyurethane. Various forms of polyurethane are used in to manufacture upholstery material, heat-insulating material in homes, offices, and refrigerators, life-saving artificial hearts, safety padding in modern automobiles, and carpeting.
Whitney Houston, vocalist
Ice-T rapper, Newark
Alfred Joyce Kilmer poet, New Brunswick
Alfred C. Kinsey zoologist, Hoboken
Ernie Kovacs comedian, Trenton
Dorothea Lange photographer, Hoboken
Queen Latifah, actress
Jerry Lewis comedian, film director, Newark
Anne Morrow Lindbergh author, Englewood
Norman Mailer author, Long Branch
James W. Marshall discovered gold in California, Hunterdon
Patricia McBride ballerina, Teanick
Eger V. Murphree inventor, Bayonne
Richard Nixon, US president
Dorothy Parker author, West Bend
Joe Pesci, actor
Zebulon Mongomery Pike explorer, soldier, Lamberton
Joe Piscopo comedian, actor, Passaic
Edward J. Rosinski inventor, Gloucester County
Philip Milton Roth author, Newark
Caesar Romero, actor
Carl Sagan, writer, astronomer
Ruth St. Denis dancer, choreographer, Newark
Susan Sarandon, actress
Antonin Scalia jurist,Trenton
Norman Schwarzkopf army general, Trenton
Kevin Spacey actor, South Orange
Amos Alonzo Stagg football coach, West Orange
Alfred Stieglitz photographer, Hoboken
Albert Payson Terhune journalist, author, Newark
Dave Thomas restaurateur, Atlantic City
William Henry Vanderbilt Financier William Henry Vanderbilt was born in New Brunswick, NJ in 1821. He controlled one of America's greatest family fortunes and headed one of the nation's largest corporations - the New York Central Railroad. Vanderbilt managed to double his family's fortune to the present-day equivalent of $3 billion, making him the richest man in the world at the time of his death in 1885.
Sarah Vaughan singer, Newark
Dionne Warwick actress, singer, East Orange
William Carlos Williams physician, poet, Rutherford
Ray Liotta actor, Newark
Edmund Wilson literary critic, author, Red Bank
Colleges & Universities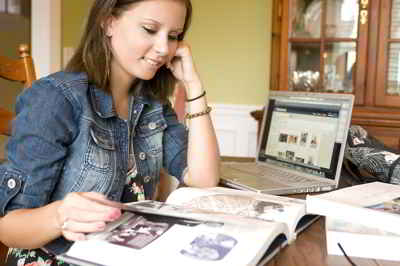 With access to over 8,500 schools to choose from!
Get Your Degree!
Find schools and get information on the program that's right for you.
Powered by Campus Explorer