Oklahoma History Timeline
Important Dates, Events, and Milestones in Oklahoma
Offers a chronological timeline of important dates, events, and milestones in Oklahoma history.
The Spiro Native Americans arrive in 500 CE, eventually building burial mounds filled with exquisite artwork. They are present in the region until about 1300. 1012 (November 11) Viking explorers visit eastern Oklahoma and leave their mark on a large flat stone near the town of Heavener. The land that today makes up Oklahoma was added to the United States as part of the Louisiana Purchase of 1803.
Oklahoma became the 47th state in 1907, following several acts that incorporated more and more Indian tribal land into U.S. territory.
1541 - Francisco Vásquez de Coronado first explored the region for Spain
1719 - French explorer Jean-Baptiste de la Harpe explores Oklahoma, claiming it for France.
1800 - Before settlers enter the region, several tribes of Native Americans live in or range over the land. The Plains Native Americans include the Kiowa, Apache, Ute, and Comanche in the western part of the land. They are nomadic hunters who follow the huge herds of buffalo that graze on grasslands. In the east, the Wichita live in houses thatched with grass and cultivate crops like corn, beans, pumpkins, and melons. Of the original tribes that ranged throughout Oklahoma prior to settlement, only the Ute remain. A large portion of Oklahoma's Native American population is made up of descendants of the Cherokee, Choctaw, Chickasaw, Creek, and Seminole, who were forcibly moved to Oklahoma by the U.S. government between 1820 and 1842.
1803 - The US acquired most of Oklahoma in 1803 in the Louisiana Purchase from France
1819 - Adams-Onís Treaty with Spain defined Oklahoma as the southwestern boundary of the United States.
1824 - Fort Gibson was the first fort to be established in Oklahoma.
1830s - 1840s - The Cherokee, Chickasaw, Choctaw, Creek and Seminole (called the Five Civilized Tribes) are encouraged and then forced to relocate from their native lands (by the US government) into Oklahoma, known then as the Indian Territory. Thousands of native Americans lost their lives on the bloody marches to Oklahoma.
1834 - Set aside as Indian Territory
1842 - Remaining Seminole Indians (from Florida) move to Oklahoma
1845 - Western Panhandle region became US territory with the annexation of Texas
1860s - After the Civil War, because the Indians had sided with the Confederacy, they faced ruin and forfeiture of their lands
1870s - An additional 25 tribes were moved to Oklahoma to reside on federal lands
1870 - 1872 - First railroad to cross Oklahoma was built between 1870 and 1872
1889 -
1890 - May 2 - Region was divided into Indian Territory and Oklahoma Territory
1891 -September 21 - The Sac and Fox, Pottawatomie-Shawnee Lands, located just east of the original run site, were opened.
1892 - April 19 - The Cheyenne and Arapaho lands in western Oklahoma were opened.
1893 -September 16 - The largest and most spectacular run in northern Oklahoma, the Cherokee Strip, was held.
1895 -May 23rd - the Kickapoo Land Run was held in central Oklahoma
1907 - November 16 - Indian Territory and Oklahoma Territory were combined to make a new state, Oklahoma. Oklahoma became the 46th state to join the Union.
1930's - Oklahoma part of the Dust Bowl
1935 - May - Rural Electrification Administration established
1937 - Route 66 which is also known as "The Mother Road," "The Main Street of America" and "The Will Rogers Highway" was paved end to end.
1990 - Oklahoma's Native American population is the largest in the nation -252,420
1959 - Alcohol prohibition is repealed in the state
1971 - Opening of the Oklahoma portion of the Arkansas River Navigation System gave the cities of Muskogee and Tulsa (at its port Catoosa) direct access to the sea.
1990 - Oklahoma becomes the first state to limit the terms of legislators
1995 - Terrorist bomb blows up the Murrah Federal Building in downtown Oklahoma City, killing 168 people, and injuring hundreds more
2000 - Dec 28, In the US recent bad weather was blamed for 41 deaths: including 22 in Texas and 11 in Oklahoma.
2001 -
Two Oklahoma State basketball players, six staffers, broadcasters associated with team killed in plane crash during snowstorm in Colorado;
Oklahoma City bomber, Timothy McVeigh, executed
2002 - 12 people killed when barge struck bridge, caused collapse into Arkansas River on Interstate 40
2004 - Oklahoma City bomber co-conspirator, Terry Nichols, found guilty on all counts
2008 - Tornado struck Picher, killed six, destroyed 20-block area (clean-up efforts complicated by town's status as one of most polluted sites in nation -
2010 - Tornadoes, rainstorms killed two, injured hundreds, damaged more than 1,485 homes and businesses
2011 - Tornadoes struck in several areas of the state, killing five
US History Overview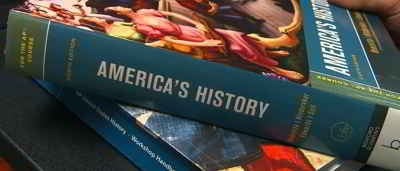 History is not static. It's fluid. It changes and grows and becomes richer and more complex when any individual interacts with it.
Colleges & Universities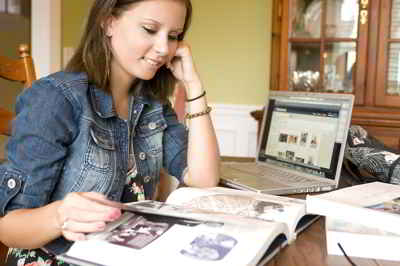 With access to over 8,500 schools to choose from!
Get Your Degree!
Find schools and get information on the program that's right for you.
Powered by Campus Explorer
Get Your Degree!
Find schools and get information on the program that's right for you.
Powered by Campus Explorer
Get Your Degree!
Find schools and get information on the program that's right for you.
Powered by Campus Explorer
Get Your Degree!
Find schools and get information on the program that's right for you.
Powered by Campus Explorer