South Dakota State Sport
Rodeo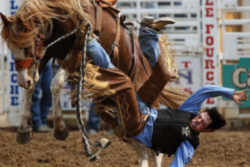 Adopted on February 28, 2003.
Adopted on February 28, 2003, the Rodeo is the South Dakota State Sport. The Rodeo traces its roots to the Old West when cowboys gathered after a cattle roundup and celebrated with informal competitions showing off their horsemanship and roping skills. I
t's fast-paced action when the professional cowboys take the arena! They compete in categories such as calf roping, bull riding, steer wrestling and saddle bronc riding. Rodeo is South Dakota's official state sport and can be found in arenas through the state and throughout the year.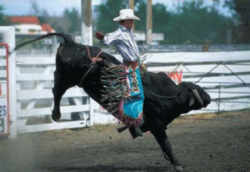 Rodeo is an exciting way to take in the culture of the area. It's a South Dakota experience that you'll talk about for a lifetime.
The sport of rodeo evolved from the daily chores of ranchers in the West and Midwest. Cowboys first began competing against one another on the ranches where they worked to see who was better at certain everyday tasks. They began competing against neighboring ranches and, shortly after, an association was formed and the sport of rodeo was born. The first rodeo in South Dakota is thought to have taken place in Rosebud in the late 1890s. Rodeo continues to provide an exciting and thrilling tribute to ranch life from generations past.
South Dakota is home to past and present rodeo greats like Casey Tibbs, Mattie Newcombe and Billy Etbauer.
There are dozens of rodeos that take place annually across our great state, varying from PRCA to 4-H and high school-level events, so, "cowboy up" and plan to attend a South Dakota rodeo.
The Corn Palace Stampede Rodeo is one of the best outdoor rodeos you'll ever attend. Top-name contestants compete over the 4-day event. The Stampede Rodeo Parade, Chili Cookoff and many other activities are held in conjunction with the rodeo. This is a celebration about all the corn they raise. Also there is a Rodeo in Deadwood as well as the the South Dakota State Fair!
South Dakota House Concurrent Resolution No. 1014 - 2005
State of South Dakota
EIGHTIETH SESSION
LEGISLATIVE ASSEMBLY, 2005
562L0803
HOUSE CONCURRENT RESOLUTION NO. 1014

Introduced by: Representatives Rhoden, Bradford, Brunner, Deadrick, Dykstra, Garnos, Halverson, Hargens, Hills, Howie, Jensen, Klaudt, Kraus, O'Brien, Pederson (Gordon), Putnam, Rave, Turbiville, Valandra, and Van Norman and Senators Bogue, Koskan, Lintz, and McNenny

A CONCURRENT RESOLUTION, 1 ON, Proclaiming October 7, 2005, as South Dakota Rodeo Association Day in the State of South Dakota.

WHEREAS, the South Dakota Rodeo Association was organized at a meeting in Fort Pierre on February 2, 1955; and

WHEREAS, the following year the official name, South Dakota Rodeo Association, was adopted; and

WHEREAS, rodeo is one of the oldest and one of the original sports competitions in the United States; and

WHEREAS, South Dakota communities from Camp Crook to Colman and Buffalo Gap to Watertown have held rodeos over the past decades; and

WHEREAS, the South Dakota Rodeo Association is one of the largest state rodeo organizations in the United States; and

WHEREAS, the 78th Session of the South Dakota Legislature enacted a bill designating rodeo as the official state sport of South Dakota; and

WHEREAS, October 7, 2005, is the first day of the 50th 1 South Dakota Rodeo Association State Finals:

NOW, THEREFORE, BE IT RESOLVED, by the House of Representatives of the Eightieth Legislature of the State of South Dakota, the Senate concurring therein, that October 7, 2005, be proclaimed as South Dakota Rodeo Association Day in South Dakota.
South Dakota Law
The law designating the rodeo as the official South Dakota state sport is found in the South Dakota Codified Laws, Title 1, Chapter 1-6, Section 1-6-16.9
TITLE 1 STATE AFFAIRS AND GOVERNMENT
CHAPTER 1-6 STATE EMBLEMS
SECTION 1-6-16.8

1-6-16.8. State sport. Rodeo is hereby designated as the official sport of the State of South Dakota.

Source: SL 2003, ch 6, § 1.
US State Symbols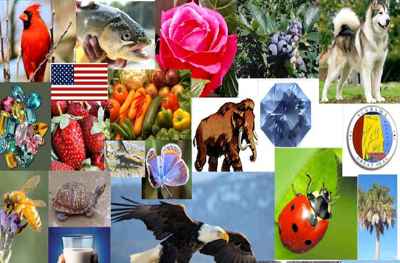 State symbols
represent things that are special to a particular state.
Colleges & Universities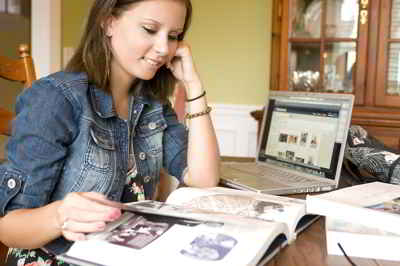 With access to over 8,500 schools to choose from!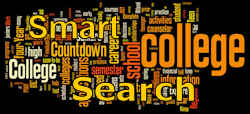 Get Your Degree!
Find schools and get information on the program that's right for you.
Powered by Campus Explorer
Support for eReferenceDesk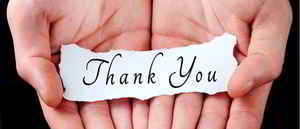 Please click the "
DONATE
" button and enter the amount you wish to contribute: