Tennessee State Symbols
Tennessee State Symbols, Emblems, and Mascots

Tennessee is the country music capital of the world and the largest public utility supplier in the United States. Bordering 9 other states, Tennessee offers students a rich cultural experience. Bounded by the Mississippi River on the west and the Great Smoky Mountains on the east, Tennessee is an excellent choice for students who enjoy the outdoors in addition to their studies
---
---
Tennessee is called the "Volunteer State," Tennessee became the 16th state of the Union in 1796. It was the first territory admitted as a state under the federal Constitution. Before statehood, it was known as the Territory South of the River Ohio. The name Tennessee is derived from the name of a Cherokee village, Tanasi. Today, the capital, Nashville, is known as a center for country music. Memphis, the largest city in the state, is the place where Elvis Presley first began his legendary musical career. The state game bird is the bobwhite quail (Colinus virginianus).
Tennessee State Symbols contains descriptions and pictures of the state symbols, emblems, and mascots of the state, which can be quickly accessed. This resource guide represents many of Tennessee state facts such as Tennessee state symbols, the state flower, the state gemstone, the state insect, the state tree, the state bird, the state animal, the state flag that flies over Tennessee, and the capital, as well as many more symbols, emblems, and mascots. These types of state directories are designed to help children learn, and are often used by children in the public and private education system as well as home schooled children.
Symbols

Symbol Name - (Species)

Agricultural Insect
Honeybee
(Apis mallifera)
Ambassador of Letters
Harriette Louise Bias Allen
Amphibian
Tennessee Cave Salamander
(Gyrinophilus palleucus)
Artist-in-Residence
H. R. Lovell (2001-2003)
Aviation Hall of Fame
Tennessee Aviation Hall of Fame
Beverage
Milk
Bicentennial Poem
"Who Are We"
Bicentennial Rap Song
"A Tennessee Bicentennial Rap"
Bicentennial School Song
"My Home Will Always Be in Tennessee"
Bicentennial Tree
Yellowwood Tree
(Cladrastis kentuckea formerly Cladrastis lutea)
Botanical garden
University of Tennessee Botanical Gardens

Title 4 State Government
Chapter 1 General Provisions
Part 3 State Symbols
Tenn. Code Ann. § 4-1-333 (2014)
4-1-333. Official state botanical garden.
The University of Tennessee Botanical Gardens are designated as the official state botanical garden.
HISTORY: Acts 2013, ch. 152, § 1.
Bird
Mockingbird
(Mimus polyglottos)
Butterfly
Zebra Swallowtail Butterfly
Commercial Fish
Channel Catfsh
(Ictalurus lacustris)
Cultivated Flower
Iris
(genus Iridaceae)
Distinguished Service Medal
"Tennessee Distinguished Service Medal"
Evergreen Tree
Eastern red cedar
(Juniperus virginiana)
Fine Art
Porcelain painting
Flag
State Flag
Flag of the Governor
Flag of the Governor
Folk Dance
Square Dance
Fossil
Bivalve Mollusc
(Pterotrigonia thoracica )
Fruit
Tomato
(Lycopersicon lycopersicum)
Game Bird
Bobwhite Quail
(Colinus virginianus)
Gem
Tennessee Pearl
Historian
Mrs. James R. Stokely (Wilma Dykeman: Jan 17, 1981);
Walter T. Durhamn (2002)
Dr. Carroll Van West (2013)
Horse
The Tennessee Walking Horse

Insect
Firefly
(Photinus Pyralis)

Insect
Ladybug
(Coccinella 7)

Jamboree and Crafts Festival
The Smithville Fiddlers' Jamboree and Crafts Festival
Language
English
Stone
Mineral
Agate
Motto
Agriculture and Commerce
Nicknames
Volunteer State
Outdoor Drama
Production at Sycamore Shoals State Historic Area
Painting
"Tennessee Treasures"
Painting
"Tennessee Treasures Too,"
by Michael Sloan.
Pets
Dogs and cats that are adopted from Tennessee animal shelters and rescues
Poem
"Oh Tennesssee, My Tennessee"
Poet Laureate
Margaret "Maggi" Britton Vaughn
Public School Song
"My Tennessee"
Quarter
Tennessee State Quarter
Railroad Museum
Tennessee Valley Railroad Museum, Hamilton County
Railroad Museum
Cowan Railroad Museum, Franklin County
Reptile
Eastern Box Turtle
(Terrapene carolina)
Rock
Limestone
(Calcium carbonate)
Salutes to flag
See More
Site of freshwater pearl culturing
Tennessee River Freshwater Pearl Farm and Museum, Camden, Benton County.
Seal
Great Seal
Slogan

In 1965, the Tennessee General Assembly adopted as the state's official slogan,
"Tennessee- America at Its Best." (Chapter 33, Section 1, Public Acts, 1965).

Song
"My Homeland Tennessee"
Song
"When It's Iris Time in Tennessee"
Song
"Tennessee Waltz"
Song
"Rocky Top"
Song (97th General Assembly)
"Tennessee"
Song
"Tennessee" by John R. Bean.
Song
"Smoky Mountain Rain" by Kye Fleming and Dennis Morgan.
Song
"The Pride of Tennessee"
Sport Fish (Obsolete)
Largemouth Bass
(Micropterus salmoides)
Sport Fish
Smallmouth Bass
(Micropterus dolomieu )
Tartan
Tennessee Tartan
Theatre
Tennessee Theatre
Tree
Tulip Poplar
(Liriodendron Tulipifera)
US Bicentennial March Song
"The Tennessee Salute"
US Bicentennial Song
"Fly Eagle, Fly!"
Wild Animal
Racoon
(Procynn lotor)
Wildflower
Passion Flower
(Passiflora incarnata)
Wildflower
Tennessee echinacea
(Echinacea tennesseensis)
---
US State Symbols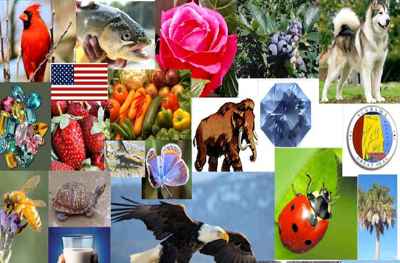 State symbols
represent things that are special to a particular state.
Colleges & Universities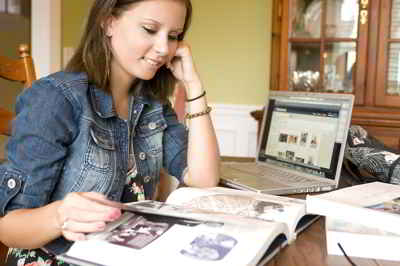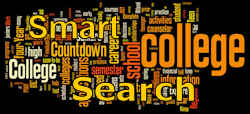 Get Your Degree!
Find schools and get information on the program that's right for you.
Powered by Campus Explorer