Arizona Community Colleges
2-Year Schools & Community Colleges in Arizona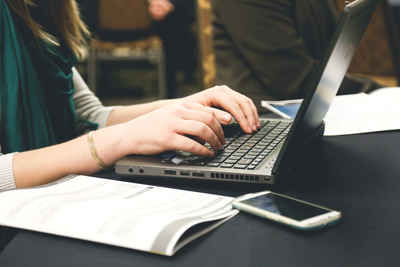 Students may choose to pursue an education at one of Arizona community colleges for many reasons, including significant financial savings. However, with social services, networking opportunities with local businesses, and nationally ranked athletic programs, the best community college options in Arizona offer more than just an inexpensive tuition. Two-year colleges play an important role in educational development, either by providing a student with knowledge and credits to eventually obtain a 4-year degree, or by preparing students with immediately applicable vocational trade skills.
There are 47 community colleges located throughout the state of Arizona (26 public colleges and 21 private colleges), educating 237,931 college students.
Top Arizona's Colleges, Community Colleges, and Technical Schools with 2-Year Degrees includes:
Universal Technical Institute of Arizona Inc
ITT Technical Institute - Phoenix, AZ
GateWay Community College - Phoenix, AZ
Mesa Community College (MCC)
Phoenix College Phoenix, AZ
Pima Community College
Le Cordon Bleu College of Culinary Arts - Scottsdale, AZ
University of Phoenix - Online Campus
University of Phoenix - Phoenix, AZ
Chandler - Gilbert Community College Chandler, AZ
Paradise Valley Community College Phoenix, AZ
Scottsdale Community College Scottsdale, AZ
South Mountain Community College Phoenix, AZ
Estrella Mountain Community College Avondale, AZ
Rio Salado College Tempe, AZ
Glendale Community College Glendale, AZ
Central Arizona College
Community colleges in Arizona: one of the largest and well-liked college is Pima Community College with 12,738 full time college students and an in-state tuition list price of $1,692. Coconino Community College is one of the most costly community school in Arizona with an in-state tuition of $2,670.
On average, how much does it costs to attend community college in Arizona? For Arizona community colleges, the state's average tuition is about $3,097 per year for in-state college students and $8,507 for out-of-state students. For private community colleges in the state, the typical yearly tuition is roughly $16,094 per year.
Many graduates go on to work in industries such as Aerospace and Defense, Technology and Innovation, Renewable Energy, Bioscience and; Health Care, Optics/Photonics, Advanced Manufacturing and Advanced Business Services.
---
Arizona Colleges, Universities, & Schools
Compare More Colleges and Universities

Find more schools to match to your needs.