MBA Degree in Finance
Finance Concentration: MBA Degree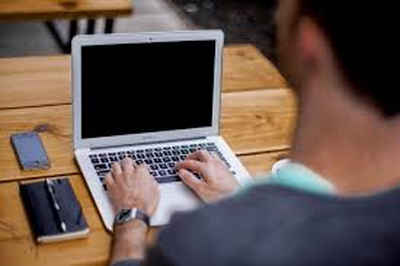 The finance area explores the growing sector of financial services provided by brokerage firms, commercial and investment banks, insurance companies, and other financial intermediaries. The finance curriculum provides students with fundamental financial management tools to be successful in analyzing and executing the financial aspects of managerial decisions. The finance major prepares students for careers in or advancement within finance, financial management, controllership, and related professions.
Hiring in the asset-management and hedge fund industries has significantly increased this year, reported Business Week on February 10, 2004. This is good news for those currently enrolled in or who are considering applying to a campus-based or online MBA program in Finance. But the financial service sector is not the only industry for which an MBA in Finance prepares you. A higher degree in Finance can provide a stepping-stone to a variety of careers including those with consulting, Fortune 500 and financial management firms.

Some of the courses you might take in a campus-based or online MBA program in Finance include investment analysis, mergers and acquisitions, management of financial institutions, international financial markets, corporate finance, and emerging markets. In addition, you will develop core business competencies in accounting, finance, and quantitative methods. Some of the skills you will develop may include learning to perform financial analysis and cost-benefit analysis. In addition, you will learn how to develop and implement efforts to maximize efficiency and minimize cost.

The job outlook for those with higher degrees in finance is promising. In fact, the Bureau of Labor Statistics reports that within business and financial firms, demand for qualified accountants, auditors and management analysts will be particularly strong. The Bureau also noted that positions as personal financial advisors and management analysts will grow at a rate of 34.6 and 30.4 percent respectively by 2012.

Whether you have an interest in managing the financial operations of a Financial Services firm or would like to be a key decision maker in the financial planning and analysis of a company, a campus-based or online MBA degree in Finance will arm you with the skills and knowledge you need to be competitive and effective. Consider enrolling in a campus-based or online MBA program today and realize your professional potential.

Bureau of Labor Statistics, U.S. Department of Labor, Occupational Outlook Handbook, 2004-05 Edition, Tomorrow's Jobs, on the Internet at http://www.bls.gov/oco/oco2003.htm (visited March 18, 2004).
---
Local Business Schools
Compare More Colleges and Universities

Find more schools to match to your needs.