Career College Search
Online Schools
Campus Schools

Get Your Degree!
Find schools and get information on the program that's right for you.
Powered by Campus Explorer
US Public & Private Community Colleges
Community Colleges, Junior Colleges, Technical Schools, and Institutes: (Two-Year)
After World War II, thousands of veterans returned with GI Bill funds, but limited access to higher education. President Harry S. Truman created a commission on higher education that identified a huge gap between public high schools and the limited access of universities. That gap was making it impossible for veterans with families, working people, and the vast majority of America's rural populace to advance their education. Truman called for the creation of public "community" colleges- two-year institutions of higher education located in communities for general academic education as a doorway to universities and for technical training and degrees in 1947. The goal was to make higher education more accessible and to fuel America's booming economy that required ever-increasing workplace skills
Offers college information for programs and degrees of two-year online and campus colleges, career, specialty, technical, trade and vocational schools, and community and junior colleges in the US and Canada
Get Your Degree!
Find schools and get information on the program that's right for you.
Powered by Campus Explorer
Community Colleges
The United States operate at least two tiers of public colleges: one being community colleges, sometimes called a junior college or technical institute, is a public "two-year" educational institutions providing post-secondary education and lower-level tertiary education, granting certificates, diplomas, and associate's degrees. The name community college derives from the fact that public "two-year" colleges primarily accept, and attract, students from the the local community and so-called "four-year" colleges which award bachelor's and master's degrees. Some states and provinces now have a third tier of research universities in addition to community colleges and "four-year" colleges.
Community colleges are essential in meeting our nation's expanding needs for postsecondary education, access to advanced training, and lasting education opportunities. State officials are looking to the colleges to provide access to the increasing numbers of students, retraining for displaced workers and those leaving the welfare rolls, training for K-12 teachers, and guidance in state and community economic development efforts.
Public "two-year," community colleges have "open admission"; that is, anyone may be admitted. These community institutions receive most of their funding from the states they are located in. Private schools, on the other hand, do not receive the same primary funding from the state and federal government but often receive financial support from benefactors in the private sector. For these reasons, low-income students and students not yet academically prepared for a university curriculum are attracted to public community colleges. Community college students can range in age from teenagers in their junior and senior years of high school (via Washington's Running Start program) to working adults taking classes at night to complete a degree.
A typical program at a public community college involves two years' study leading to an Associate's degree or diploma. Upon successful completion, students may transfer to a four-year college or university to obtain a bachelor's degree. Certificates commonly cover a wide variety of vocational training in technical or otherwise specialized fields. A certificate generally takes less than two years to complete, and students who earn a certificate usually enter straight into the workforce.

"Two-year" colleges also offer a number of services to other members of the community, such as job placement, adult continuing-education classes, and developmental classes for children.
---
Local Colleges, Universities, and Schools
Compare More Colleges and Universities

Find more schools to match to your needs.
Colleges & Universities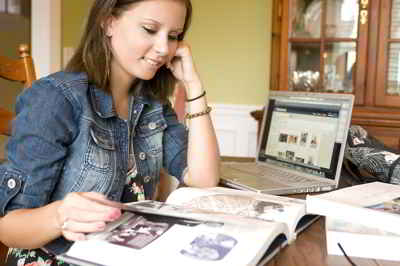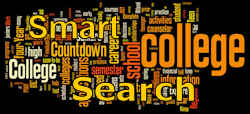 Get Your Degree!
Find schools and get information on the program that's right for you.
Powered by Campus Explorer