MBA Degree in Health Administration
Healthcare Concentration: MBA Degree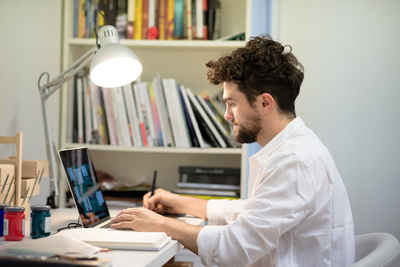 A health-care administrator provides advice on business strategy and coordinates day-to-day administrative activities of health-care organizations such as hospitals, health agencies and health provider organizations. If you are interested in a career in health administration, a campus-based or online MBA degree in Health Administration can prepare you to assume a leadership role in meeting the current and future needs of internal and external stakeholders of health-care organizations.

As a graduate student of health administration, you will receive training in basic business principles and methods as well as courses dealing with the management of health-care organizations. Core business courses will likely include accounting, finance, marketing, human resource management, and quantitative methods. In addition, subjects specific to the field of health administration such as health care management, health economics, epidemiology and international health will also be studied. There are also ethical and legal issues unique to the health care industry that will also be considered during your studies. The curriculum will also equip you with the quantitative tools and theoretical knowledge needed to analyze data and make effective decisions.

Those with an MBA in Health Administration usually work within a hospital, health care facility, health clinic, groups practice, managed care organization, public health agency or health consultancy. Some become directors of a particular administrative function such as human resources or finance. Others may assume a broader role within an organization that involves overseeing several functions. The Bureau of Labor Statistics reports that positions of management in health services is expected to grow faster than average for all occupations through 2012. The Bureau also noted that the majority of these management positions will require a master's degree. If you would like to acquire the skills necessary to land a management position in health services, consider obtaining a campus-based or online MBA degree in Health Administration today.

Bureau of Labor Statistics, U.S. Department of Labor, Occupational Outlook Handbook, 2004-05 Edition, Medical and Health Services , on the Internet at http://www.bls.gov/oco/ocos014.htm (visited March 18, 2004).
---
Local Business Schools
Compare More Colleges and Universities

Find more schools to match to your needs.