MBA Degree in Industrial Management
Industrial Management Concentration: MBA Degree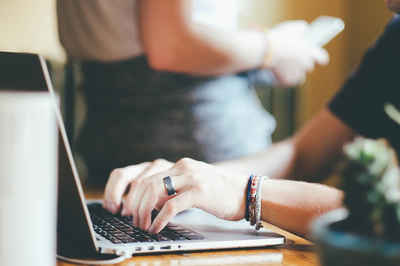 If you come from an industrial background or are interested in working within the manufacturing industry and want to improve your career prospects, consider an online MBA in Industrial Management. The main focus of the course is to teach you the skills you need to not only manage effectively, but to succeed in a manufacturing, corporate or industrial environment. It is designed to provide you with the business expertise essential for all senior managers by combining engineering subjects with the management of technology and manufacturing systems. You can learn about the latest business thinking and technology issues and theories. Maybe you have worked your way up through a company and your career has plateau due to lack of management training. This course is designed to teach you everything you need to know about senior management in an industrial setting.
Globalization has altered the industrial manufacturing landscape in recent years. Many U.S. firms have established manufacturing facilities internationally and some are contracting out their production work to overseas suppliers to manage costs. These recent developments in the manufacturing industry present new challenges to managers. The Bureau of Labor Statistics reports that those with graduate degrees will have the best job prospects in manufacturing. If you are currently working in the manufacturing industry and feel you need a boost to reach a level that affords greater opportunities for excitement and growth, consider applying for an online MBA degree in Industrial Management. An MBA can be the stepping-stone you need to make the leap from middle management to a senior-level position within a manufacturing firm.

The curriculum of an MBA in Industrial Management includes a core of traditional business courses in financial management, marketing, managerial accounting, management strategy and quantitative methods. These core competencies are complimented with courses tailored to address issues specific to the manufacturing industry. These topics may include project and quality management, quality assurance and product life cycle, manufacturing effectiveness, manufacturing and technology, and supply chain management.

Industrial Production Managers are often charged with managing production schedules, procuring and maintaining equipment, monitoring inventory control, and coordinating production activities. The manufacturing industry encompasses many types of industries, including food manufacturing, aerospace product and parts manufacturing, computer and electronic product manufacturing, and steel manufacturing.

And there's some good news for job seekers in the manufacturing industry: the job outlook in pharmaceutical and medicine manufacturing is particularly promising - according to the U.S. Department of Labor, Bureau of Statistics, this field is expected to grow 23.2 percent by 2012. If you think a career in Industrial Management would be challenging and exciting then consider enrolling in an online MBA program today.
---
Local Business Schools
Compare More Colleges and Universities

Find more schools to match to your needs.