MBA Degree in International Business
International Business Concentration: MBA Degree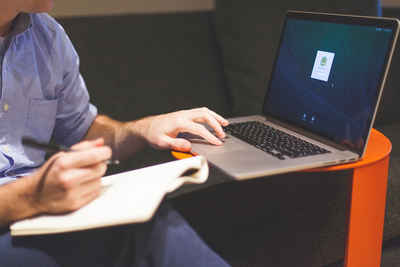 It's an exciting time to pursue a course of study in International Business. Globalization has spawned an historic level of opportunity for firms to tap into new markets and benefit from an easing of trade restrictions. The presence of firms often extends beyond their national borders to various parts of the globe, leading to a greater demand on the part of multinational firms for managers with a global business perspective. By enrolling in a campus-based or online MBA program in International Business, you will learn the critical skills needed to succeed at the management level in an international business context.
Some of the core competencies of a campus-based or online MBA degree in International Business include topics related to general business theories and applications of financial accounting, economics, managerial accounting and quantitative methods. Courses dealing specifically with international business issues may include global marketing, international financial markets, global capital markets and currencies, international valuation of companies, international marketing, and international banking, among others. In addition, as a student of international business you many acquire a second language during your graduate study, focusing on the language of a region or country that is of particular interest to you.

Graduates with a campus-based or online MBA degree in International Business can pursue a variety of roles in the private, public or nonprofit sectors. Many become consultants, marketing managers or financial advisers for organizations with global operations, either working in a domestic context or in an overseas division of a multinational company. If a job that requires international travel, extended overseas assignments, or domestic work with an international component, a campus-based or online MBA degree in International Business could be the critical stepping-stone to such a career.
Studying for MBA Degree In International Business online is a particularly flexible way of learning; you can learn anywhere, anytime with a laptop computer and Internet access. It's a good way of improving your earning power and job prospects. According to the Bureau of Labor, professional and Business Services sector is set to grow by 30.4% between 2002 and 2012 representing 5 million new jobs.
---
Local Business Schools
Compare More Colleges and Universities

Find more schools to match to your needs.