MBA Degree in Knowledge Management
Knowledge Management Concentration: MBA Degree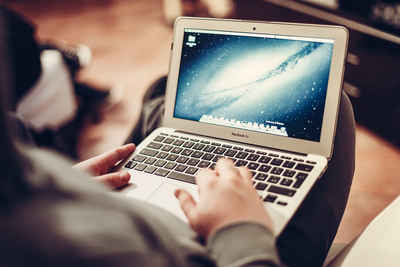 In recent years, an increasing number of US companies have recognized the importance of capturing and maximizing the use of knowledge retained by employees. To address this growing business demand, a new field of study has emerged to equip managers with the tools and skills to effectively manage institutional knowledge. An online MBA degree in Knowledge Management will teach you how to leverage techniques and strategies of knowledge management to promote innovation, communication and collaboration within an organization.
The curriculum of an online MBA degree in Knowledge Management will include some arrangement of core business courses in financial management, managerial accounting, economics, organizational behavior, and quantitative methods. The knowledge management courses will address issues related to institutional knowledge sharing, storing, and deployment. In addition, you will learn principles and practices of knowledge management and how to implement and evaluate knowledge management systems. You will also learn how to embed knowledge-sharing practices in a corporate culture as a means to enhance a company's competitiveness by maximizing the potential of emerging and existing intellectual capital.

Graduates with an MBA in Knowledge Management assume leadership positions within the knowledge-management division of an organization. These positions usually involve assessing a firm's needs with regard to knowledge transfer and working with internal or external resources to build a system tailored to meet the organization's requirements. While Knowledge Management professionals must have a keen appreciation and understanding of technical systems, they also play an important role in promoting a corporate culture that supports the optimal utilization of employees' knowledge. A career in knowledge management can be rewarding and challenging; take action today and find out if it's the right path for you.
Studying for an MBA online is a perfect way of enhancing your career prospects. According to the Bureau of Labor, the higher your educational achievement, the more employable you will be and the more you will be paid. Learning on line is a particularly flexible way of learning. If your job means that you need to travel frequently or for long periods of time, so long as you have Internet access and a computer, your studies need not be interrupts. Many schools offer web casts, online group sessions, and online tutorials. This helps immensely with motivation and learning. Some people find that with a Traditional, paper based, distance-learning course, they feel a little isolated and de-motivated at times. Even if you are taking time out to look after a young family, why not keep up to date and improve your skills and knowledge ready for your return to the job market.
---
Local Business Schools
Compare More Colleges and Universities

Find more schools to match to your needs.