MBA Degree in Learning Management
Learning Management Concentration: MBA Degree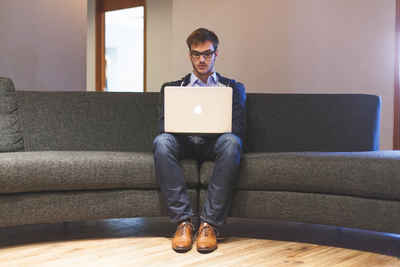 If you are interested in education, you may want to consider a campus-based or online MBA degree in Learning Management, a field of study that has recently emerged to equip managers with the skills and knowledge to improve the competitiveness of an organization through client and employee education. Practitioners of learning management view continuous education of employees and clients as an important issue for companies who seek to remain competitive in their respective fields. Learning Management involves using various methods of education to enhance employee performance, improve productivity, and stimulate the overall effectiveness and competitiveness of an organization.
As a graduate student of learning management, you will study the link between employee development, client education, and achieving business goals. You will learn how to analyze and measure the effectiveness of learning methods and systems and their applicability to overall business objectives. Various education mediums will be considered, such as classroom-based and distance learning. During your coursework, you will also learn how to tailor education programs to meet the unique needs of employees at different levels of skill and education.
Courses vary a little between schools however some or all of the following subjects may be included: Managerial Economics, Ethics and Responsibility, Negotiations, Financial Management, Global Management, Internal and External Public Relations, Human Resources Management, Labor Relations, Macroeconomics, Management Information Systems, Managerial Accounting, Managerial Finance, Marketing Management, Modeling and Data Analysis, Nonprofit Management, Operations Management, Leadership and Teamwork, Microeconomics, and Strategic Cost Analysis.
If you have a background in human resources, education, training, software development, or simply have an interest in pursing a career as a learning manager, a campus-based or online MBA degree in Learning Management can provide you with the skills to reach your professional goals. Practitioners of learning management work in various capacities for corporations, nonprofits, government organizations and consulting firms. Some also work for technology firms that create distance-learning software for organizations. If you think a career in learning management sounds challenging and exciting, consider applying for a campus-based or online MBA degree in learning management today.
---
Local Business Schools
Compare More Colleges and Universities

Find more schools to match to your needs.