MBA Degree in Management
Management Concentration: MBA Degree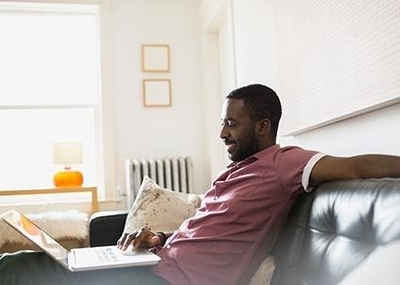 The management option allows students to explore the concepts and processes leading to quality management and achievement of personal and organizational success. Management career opportunities are varied and include general management, international business, human resources, and specialties within these fields. The management major prepares students for careers in or advancement within the management and related professions.
Studying for an MBA is a very large commitment of both time and money, and if you are working full-time or have heavy family and social commitments, then it can be very difficult to do justice to this commitment. However, an online MBA in Management may be the answer to this problem.

Online degrees allow you to study without having to take time to travel to campus and take classes. You can download lectures and study materials and then choose when and where you study; at home or at work, wherever you have access to a PC and a connection to the internet. You can communicate with your lecturers and your fellow students by email, and have group discussions using chat room technology. Many people find that group work using electronic technology is really successful, because you have to organize each member of the group for specific tasks, and because email automatically documents much of the informal discussion processes.

You may be able to use your work as a part of your study; some of the most successful projects are based on real situations, and if this is planned properly you may find that you are able to bring some new techniques to your work, and obtain feedback from a real situation for your study - an invaluable learning tool.
Courses vary between schools, so it is always wise to check the course content to ensure that the subjects covered are the ones, which are most relevant to your requirements. Subjects may include some or all of the following: Marketing, Accounting, technology Management, Finance, Economics, Leadership skills, Strategy, e-commerce, Project Management, Risk Management, Human Resources, International Business, Non profit Management, Organizational Structure, Negotiation and Conflict Resolution. Even if you decide to specialize in a particular area at a later date, sometimes it is possible to change to a concentration in a certain subject area.

Obtaining an MBA will make an enormous difference to your career. An MBA is recognized as being a "practical" degree, with real application to your work as a manager. You will find that promotion prospects are revolutionized, and average pay for an MBA is around the $72,000 area, according to the US Bureau of Labor. This is the degree to get if you are aiming at a senior management position, and really have ambition. You will find that the time and effort you have taken to gain your MBA will be richly rewarded.
---
Local Business Schools
Compare More Colleges and Universities

Find more schools to match to your needs.