MBA Degree in Project Management
Project Management Concentration: MBA Degree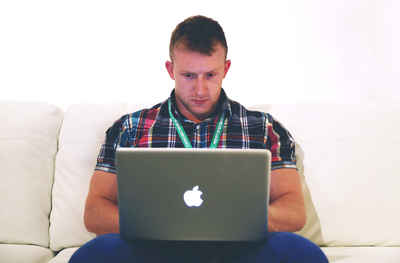 According to data from the Bureau of Labor, Professional and related occupations are projected to grow faster and add more jobs than any other major occupational group; this represents 6,500,000 new opportunities by 2012. 75% of the job growth in professional and related occupations is expected among computer and mathematical occupations; healthcare and technical occupations; and education, training, and library occupations. Professional and related occupations are the only group predicted to increase through job growth rather than from replacement needs and accounts for 5.3 million job openings.
In today's fast turn-around economy, both commercial and non commercial organizations are becoming project oriented. Project management is a major need in many organizations, and the ability to understand the necessary business and management processes involved in designing, building and managing projects is increasingly necessary. Studying for a campus-based or online MBA in Project Management is the best way of acquiring these skills and knowledge at a sufficiently high level to be sure of success in your chosen career.

During this course you will study financial, human resources and information systems management in the light of project management. You will also see how project based activity fits into, and changes the strategic thinking of an organization. You will learn the tools of project management, including resourcing and scheduling, and how project teams need leadership and sponsorship within an organization.

Online courses allow you to study without the limitations of a classroom based schedule. This is really important if you are working full-time, or have responsibilities to your family or elsewhere. You can study at home or at work, wherever you have access to a PC and a connection to the internet, and you can choose to study when it suits you. Lectures and course materials are downloaded from the college website, and you use email and telephone to communicate with staff and your fellow students. You can even have class discussions through chat room and messaging technology, and some exams are conducted interactively.

Gaining an MBA in Project Management is a great boost to your career. Average salaries of MBA graduates are considerably above other graduate salaries, and you are more likely to get better and higher promotion. An MBA gives you the skills and the ability to deal with strategic decisions, making you fit for senior management positions. Your organization will recognize your abilities and commitment to your career; this is a worthwhile career move.
---
Local Business Schools
Compare More Colleges and Universities

Find more schools to match to your needs.