MBA Degree in Telecommunications Management
Telecommunications Management Concentration: MBA Degree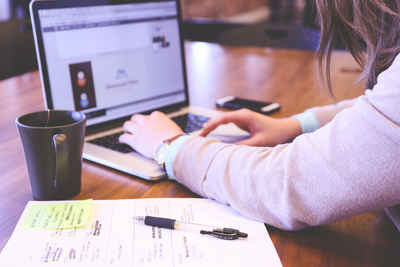 There are a broad range of opportunities in the telecommunications field for MBA graduates. Many of the management positions MBA graduates assume are in the marketing, advertising, operations, or finance division of the company. The earnings and job outlook is also positive. According to the Bureau of Labor Statistics the average earnings in telecommunications greatly exceed average earnings throughout private industry. The Bureau also predicts an increase in the demand for telecommunications services, which will drive job growth.
The telecommunications management concentration provides students with the fundamentals of the fast-moving telecommunications industry including industry principles, applications, and technologies.
Studying for an online MBA in Telecommunications Management will put you in the forefront of an industry that is a major part of the new business technologies. With the advent of the internet, computing and telecommunications became the two technologies that changed the way we communicate, share information and make business decisions. Indeed, it changed the whole way that many people work. In order to be a part of this change process, it is necessary for many kinds of corporate and technology companies to have a strong telecommunications strategy. Telecommunications becomes a part of the senior management planning process. There is therefore a need to have people who have an in-depth knowledge of telecommunications, and the ability to be able to think and work strategically. This has created a demand for MBAs in Telecommunications Management.

You will study management functions and their role within the organization, with particular emphasis on how they communicate, and how they are affected by the processes they use. You will learn about the telecommunications industry, and its role in the development of other technologies. You will learn to think strategically, to analyze and synthesize information for use in decision making. You will also increase your business network, not only through staff and students on the course, but also by meeting interested and involved members of the business community.

Studying online is, for many people, the best way of combining study and full-time work. You need assess to a PC and the internet, and can study wherever you want - at home or at work. You download lectures and other course work, communicating with staff and fellow students by email and telephone. You can even have group discussions using chat room technology and messaging.

Gaining your MBA will really change your promotion prospects. You will be recognized as senior management material, with the abilities and skills to be able to get to the top. Your salary will also show the difference, average MBA salaries are above other graduate salaries. This is a good investment, you should take it.
---
Local Business Schools
Compare More Colleges and Universities

Find more schools to match to your needs.