Communication & Multimedia Schools and College, University, & School Newspapers
Freedom of the College Press: Publications & Media
In April 2003, the 7th Circuit Court of Appeals sided with the campus press in the case of Hosty v. Governors State University. Since October 31, 2000, when Governors State officials demanded prior review of the Innovator newspaper, no issue of the paper has been published.
The following list US college newspapers, university newspapers, school newspaper, and communication and multimedia schools by state that maintain a presence for students to write about campus as well as national concerns.
All of these college newspapers have at least current or latest issue coverage, sometimes limited to stories of local interest. (Newspapers lacking news content online have been excluded.)

Many of these sites also serve as gateways to local community information, sports, reference resources, and news from other sources.
Interested in a career in journalism?
Journalists are the great communicators of our society. Journalism majors have many different career options available to them after graduation. A degree in journalism will jump start your career as a broadcast journalism, investigative journalist, photojournalism career, sports journalism, communications careers, social media, public relations career, correspondents, broadcast news analysts, newspaper editor, and a reporter to same a few.
Because the field of journalism is so broad, journalists typically chose an area or areas of specialization. While some journalists decide to specialize in a type of media (digital journalism, print journalism, broadcast journalism) others opt to specialize in a particular subject focus (business journalism, health care, sports journalism).
Colleges & Universities
With access to over 8,500 schools to choose from!
Support for eReferenceDesk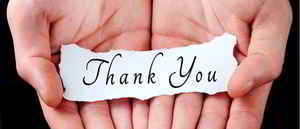 Please click the "
DONATE
" button and enter the amount you wish to contribute: