Alabama Private Colleges and Universities
Looking for Private Colleges and Universities in Alabama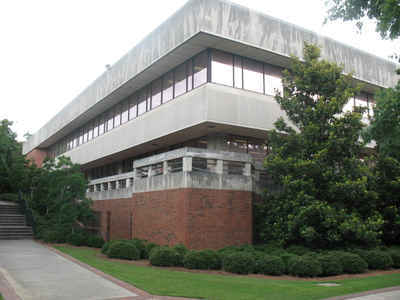 Although New England has traditionally enjoyed an excellent reputation for its schools and universities, Alabama private colleges and universities have emerged in recent years to present a formidable challenge to established academia. Not only do private colleges and universities in the Yellowhammer State manage to draw top educators from all over the world, but they also boast extremely diverse student bodies, so one's education takes place both in and outside of the classroom.
Alabama is home to over 61 higher education institutions, both public and private colleges and universities, including 42 public and 19 private, offering a wide range of programs and majors.
These Alabama private colleges are diverse in charm, academic importance, and origins. Some private colleges or schools have a religious affiliation; others are secular or non-religious. Alabama private colleges and universities may be profit or non-profit institutions. Typically, Alabama independent colleges or private schools give weight to personal characteristics and activities in addition to considering Grade Point Average (GPA) and SAT and ACT test scores.
Private Colleges and Universities in Alabama includes:
Birmingham Southern College (Birmingham)
Huntingdon College (Montgomery)
Samford University (Birmingham)
Spring Hill College (Mobile)
University of Mobile (Mobile)
Talladega College (Talladega) which has the Talladega Superspeedway nearby
Columbia Southern University (CSU) in Orange Beach, AL
Faulkner University (Faulkner) in Montgomery, AL
Samford University in Birmingham, AL
Tuskegee University in Tuskegee, AL
Alabama private colleges and universities offer a wide range of education programs with degrees and certificates up to the doctoral level, as well as professional degrees such as law and medicine. The largest being Columbia Southern University with 12,716 full time students. Birmingham Southern College is the most expensive with an in-state tuition of $29,600.
Perhaps you want a more rural college experience. Tuskegee University in Tuskegee is a medium-sized Alabama college, housing about 3000 students, that's located in a small town. Tuskegee students love the experiences this Alabama college provides.
Why Choose an Alabama Private College?
If you're interested in attending a private university, Alabama also offers some great options. The University of Mobile, Talladega College, Spring Hill College and Samford University are some of the best private education institution in Alabama - as well as the United States.
Small Classes
Faculty-to-student ratio and class size are much less than other schools allowing for more individual attention in a supportive, personal, interactive atmosphere. The average ratio is one professor for every thirteen students. Professors know students by name.
Diversity
Fourteen independent colleges and universities each with a unique historical, geographic, cultural, and faith background, including five historically black colleges and universities and one women's colleges.
Community
Small, close-knit residential communities encourage healthy interpersonal relationships and participation in a variety of campus living, learning, service, athletic, and leadership activities.
Success
On average, independent college and universities have very high retention and graduation rates; moreover, the relatively small size and quality of the graduating classes result in a higher percentage of placements in careers and in graduate and professional schools.
Value
The cost of an outstanding independent college education is often comparable to that of a public university after consideration of institutional scholarships (academic, athletic, need-based) combined with state and federal scholarships, grants, loans, and work-study programs. In 2009 alone, our schools raised $95.4 million for direct student aid. The "sticker" price and "net" price often vary greatly! Over 90% of our students receive financial aid.
The Opportunity for a Liberal Arts Education
A broad exposure and understanding of the major ideas, individuals, and works of art and science that have shaped our traditions and our world not only prepare students for careers, but also enables them to relate naturally to people different from themselves and to approach technical and social problems with understanding and with confidence
The Alabama Association of Independent Colleges and Universities (AAICU)
The Alabama Association of Independent Colleges and Universities (AAICU) represents independent institutions on issues of public policy.
The AAICU Scholarship Fund serves independent higher education in the state by raising dollars for scholars attending our member schools.
There are 14 independent colleges and universities located across Alabama.
Independent colleges and universities enroll over 24,000 students, with over half from Alabama.
Over 90% of students attending an Alabama four-year independent college or university had all or part of the cost of their private college education offset by some form of student aid.
Nationally, independent and public colleges and universities enroll the same percentage of students with family incomes below $25,000 (14 percent), and also educate almost the same proportion of minority students (30 percent at independent colleges,27 percent at the publics).
Only 49% of students graduate in 4 years from public colleges and universities, while 79% of students do so from independent institutions - meaning fewer years of paying tuition and more years earning an income.
---
Alabama Colleges, Universities, & Schools
Compare More Colleges and Universities

Find more schools to match to your needs.