Kansas Private Colleges and Universities
Looking for Private Colleges and Universities in Kansas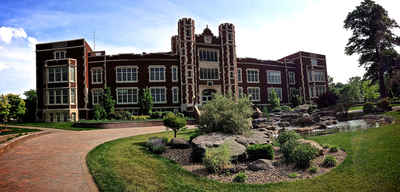 Nestled in the breadbasket of America, Kansas private colleges and universities have access to excellent academic facilities as well as some of the freshest vegetables and produce to be found in the United States. This is no small advantage would you consider what schools, college, and universities in most other states serve in their cafeterias. Students at Kansas colleges and universities not only receive an excellent education, but they also receive outstanding meals as well.
Kansas private colleges and universities offer a wide range of education programs with degrees and certificates up to the doctoral level, as well as professional degrees such as law and medicine.
There are 58 colleges in Kansas, 33 public and 25 private, offering a wide range of programs and majors. These Kansas private colleges are diverse in character, academic emphasis, and origins. Some private colleges or schools have a religious affiliation; others are secular. Private colleges and universities may be profit or non-profit institutions. Typically, independent or private schools give weight to personal characteristics and activities in addition to considering GPA and test scores.
Private Colleges and Universities in Kansas includes:
Friends University (Wichita)
Kansas Wesleyan University (Salina)
McPherson College (McPherson)
University of Saint Mary (Leavenworth)
Baker University (Baker) in Baldwin City, KS
Benedictine College in Atchison, KS
Newman University in Wichita, KS
The largest being Friends University with 1,739 full time students. Baker University is the most expensive with an in-state tuition of $24,470. On average, how much does it costs to attend private college in Kansas? The average annual in-state private college tuition in Kansas is $18,010 in 2013.
Associated Independent Colleges of Kansas
Located in Topeka, the Kansas Independent College Association develops and enhances the competitive standing of its 18 member independent, non-profit, regionally accredited, degree-granting colleges and universities and strives to assure opportunity and choice in higher education for all students. KICA was founded in 1976 and is a 501 (c) (4) not-for-profit Kansas corporation.
---
Kansas Colleges, Universities, & Schools
Compare More Colleges and Universities

Find more schools to match to your needs.