Maine Private Colleges and Universities
Looking for Private Colleges and Universities in Maine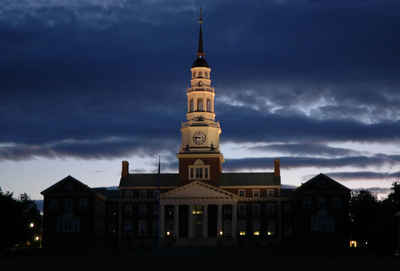 Separated as they are from the rest of the United States, Maine private colleges and universities offer students a certain degree of seclusion. While this level of isolation might scare off some, it is ideal for those students who prefer relative quiet coupled with breathtaking nature. Perhaps it is just some antiquated notion of what academia is, but there is something about fall foliage, misty coastlines, and serene forests that bring out the scholar in certain people. For whatever reason, Maine private colleges and universities are famous for producing serious, talented graduates.
Maine private colleges and universities offer a wide range of education programs with degrees and certificates up to the doctoral level, as well as professional degrees such as law and medicine.
There are 28 colleges in Maine, 15 public and 13 private, offering a wide range of programs and majors. These Maine private colleges are diverse in character, academic emphasis, and origins. Some private colleges or schools have a religious affiliation; others are secular. Private colleges and universities may be profit or non-profit institutions. Typically, Maine independent colleges or private schools give weight to personal characteristics and activities in addition to considering GPA and test scores.
Private Colleges and Universities in Maine includes:
Bates College (Lewsiton)
Colby College (Waterville)
Maine College of Art (Portland)
Unity College (Unity)
Husson University in Bangor, ME
Saint Joseph's College of Maine (Saint Joseph's College) in Standish, ME
University of New England in Biddeford, ME
The largest being University of New England with 4,566 full time students. Bates College is the most expensive with an in-state tuition of $44,040. On average, how much does it costs to attend private college in Maine? The average annual in-state private college tuition in Maine is $27,267 in 2013.
While many Maine private colleges and universities are considerably more expensive than comparable state institutions, they also tend to offer more generous financial aid packages. Many students have found the actual out-of-pocket cost to earn a degree from a private college in Maine to be less than the cost of the state schools to which they were accepted. On the one hand, Maine public colleges are usually less expensive, particularly for in-state residents. They get most of their money from the state or local government. Check out your state's Guide to Residency. Maine private colleges rely on tuition, fees, endowments, and other private sources of funding. On the other hand, Maine private colleges are usually smaller and can offer more personalized attention (and some believe, more prestige).
Maine Private Colleges and Universities
Maine does not have a state-level organization for private colleges and universities.
---
Maine Colleges, Universities, & Schools
Compare More Colleges and Universities

Find more schools to match to your needs.