Mississippi Private Colleges and Universities
Find and compare the best Private Colleges and Universities in Mississippi
In the "Magnolia State" numerous elite and prestigious colleges flank the famed Mississippi River. These Mississippi private colleges and universities share a rich and diverse history in a state that has seen monumental change over the years. In the past few decades, this change has been typified by ever upward progress; both in and out of the classroom.
Mississippi private colleges and universities offer a wide range of education programs with degrees and certificates up to the doctoral level, as well as professional degrees such as law and medicine. The largest being Mississippi College with 4,103 full time students. Millsaps College is the most expensive with an in-state tuition of $29,052. On average, how much does it costs to attend private college in Mississippi? The average annual in-state private college tuition in Mississippi is $14,146 in 2013
These Mississippi private colleges are diverse in character, academic emphasis, and origins. Some private colleges or schools have a religious affiliation; others are secular. Private colleges and universities may be profit or non-profit institutions. Typically, Mississippi independent schools or private schools give weight to personal characteristics and activities in addition to considering GPA and test scores.
While many Mississippi private colleges and universities are considerably more expensive than comparable state institutions, they also tend to offer more generous financial aid packages. Many students have found the actual out-of-pocket cost to earn a degree from a private college in Mississippi to be less than the cost of the state schools to which they were accepted. On the one hand, Mississippi public colleges are usually less expensive, particularly for in-state residents. They get most of their money from the state or local government. Check out your state's Guide to Residency. Mississippi private colleges rely on tuition, fees, endowments, and other private sources of funding. On the other hand, Mississippi private colleges are usually smaller and can offer more personalized attention (and some believe, more prestige).
Mississippi Association of Independent Colleges
The Mississippi Association of Independent Colleges is an association of 10 private colleges in Mississippi and represents the interests of these colleges and supports independent postsecondary education opportunities for all citizens.
Mississippi Colleges, Universities, & Schools
Compare More Colleges and Universities

Find more schools to match to your needs.
Colleges & Universities
With access to over 8,500 schools to choose from!
Support for eReferenceDesk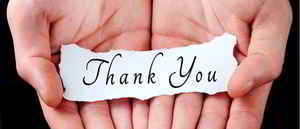 Please click the "
DONATE
" button and enter the amount you wish to contribute: