Montana Private Colleges and Universities
Looking for Private Colleges and Universities in Montana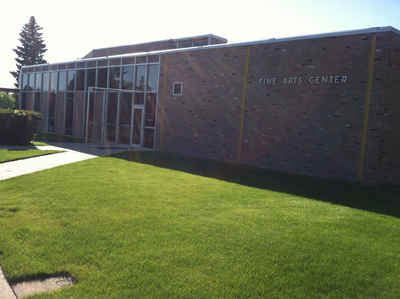 At Montana private colleges, it is not uncommon to see college students wistfully gazing up at the clouds and stars. In "Big Sky Country" faculty and students alike frequently turn their heads upward in order to marvel at the heavens. Do not be fooled however. This is not just idle daydreaming. College scholars in the "Treasure State" are just as dedicated and studious as their counterparts back East are. It's just that places like Manhattan do not offer spectators the same celestial show that Montana does.
Montana private colleges and universities offer a wide range of education programs with degrees and certificates up to the doctoral level, as well as professional degrees such as law and medicine.
There are 22 colleges in Montana, 17 public and 5 private, offering a wide range of programs and majors. These Montana private colleges are diverse in character, academic emphasis, and origins. Some private colleges or schools have a religious affiliation; others are secular. Private colleges and universities may be profit or non-profit institutions. Typically, Montana independent colleges or private schools give weight to personal characteristics and activities in addition to considering GPA and test scores.
Private Colleges and Universities in Montana includes:
Carroll College (Carroll)
University of Great Falls (Great Falls)
Rocky Mountain College (Billings)
Salish Kootenai College (Pablo)
The largest being Carroll College with 1,330 full time students. Carroll College is the most expensive with an in-state tuition of $26,004.
While many Montana private colleges and universities are considerably more expensive than comparable state institutions, they also tend to offer more generous financial aid packages. Many students have found the actual out-of-pocket cost to earn a degree from a private college in Montana to be less than the cost of the state schools to which they were accepted. On the one hand, Montana public colleges are usually less expensive, particularly for in-state residents. They get most of their money from the state or local government. Check out your state's Guide to Residency. Montana private colleges rely on tuition, fees, endowments, and other private sources of funding. On the other hand, Montana private colleges are usually smaller and can offer more personalized attention (and some believe, more prestige).
Montana Private Colleges and Universities
There is no formal state-level organization for private colleges and universities in the state.
---
Montana Colleges, Universities, & Schools
Compare More Colleges and Universities

Find more schools to match to your needs.