Missouri Public Colleges and Universities
The University of Missouri, the state's flagship school, was the first public university west of the Mississippi River.
Although their principles are simple, the people of Missouri are not. Rather, they are a diverse and open-minded group of individuals who combine Southern hospitality with Northern wit, and Midwestern charm. There are numerous Missouri public colleges and universities throughout this large territories state, but most of them are nestled in Jefferson City and St. Louis; both of which have enough action to keep even the most discerning city slicker entertained.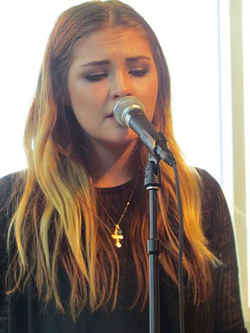 A concentration of colleges and universities can be found in Missouri's three major cities, Saint Louis, Springfield and Kansas City. The state system of higher education serves more than 450,000 students through 13 public four-year universities, 14 public two-year colleges, one public two-year technical college, 26 independent colleges and universities and more than 150 proprietary and private career schools.
The higher education system is coordinated by the Missouri Department of Higher Education, who primary responsibilities are statewide planning for higher education (including independent institutions,) evaluation of student and institutional performance, development of specialization among institutions, unified budget request, administration of a state­wide postsecondary technical education program, guidelines, approval of new degree programs offered by public colleges and universities, administration of the Proprietary School Certification Program, and policy setting for and administration of student financial assistance programs..
Missouri offers the prospective student seeking an online college degree a bunch of options to choose from. The selection of online colleges and distance learning programs are phenomenal. In Missouri 86.8% people over the age of 25 have attained a high school diploma, this is 1.00% lower than the average state, 87.80%. Missouri ranks 33rd out of the 50 states in percentage of high school graduates. 25.4% people over the age of 25 have attained a bachelor's degree which is 1.70% higher than the national average, 27.10%. Missouri ranks 34th out of the 50 states in percentage of people with a bachelor's degree. Start your academic career now!
Missouri Colleges, Universities, & Schools
Compare More Colleges and Universities

Find more schools to match to your needs.