About eReferenceDesk (eRD)
Extensive learning resource of the 50 US States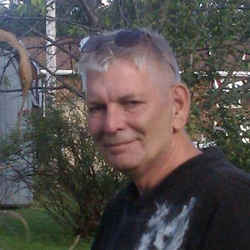 The initiative behind the services provided by (eRD) eReferenceDesk.com is Joe (Joseph Lane Ferguson,) currently of South Daytona, FL as of September 29, 2016
Upon his arrival to Virginia after retiring from the West Virginia Department of Transportation, Joe organized the Web site eReferenceDesk.com as his primary asset.
On the move again, in January of 2013, he relocated to Pickens, South Carolina, and subsequently Florida in September 2016.
Joe brings a history of internet experience and diverse backgrounds to contribute a dynamic energy and the desire for success of eReferenceDesk.com. He is committed to providing services and products to all sectors of the business and personal community. His goals is to provide comprehensive information as well as world-class education brands to the consumers.
Learn about eRD: 50 State Guide and its extensive family of products and learning resources for students, parents and teachers searching the Internet.
eRD offers a
eReferenceDesk Mission Statement
Our mission at eReferenceDesk.com (eRD) is to help you find exactly what you're looking for.
Webmaster @ eReferenceDesk.com
---