Birthday Color - White
Language of Colors - Your Birth Color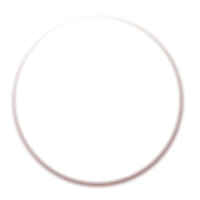 April 21th - 30th April
October 24th - 11th November
Your birthday color is White
The Birth Color of everyone is defined by their date of birth. A Birthday color tends to speak about the general and characteristic personality features of the people, belonging to that specific Birthday color.
White symbolizes:
Dreams and goals are in your life. You are thought well by others. You get envious easily and few things make a big imprint on you.

April 21th - 30th April
October 24th - 11th November
Birth Color - White:
White is an achromatic color, literally a "color without color", made up of a mixture of all frequencies of the light of the visible spectrum. It is one of the most common colors in nature, the color chalk, milk, snow, sunlight, limestone and other common minerals. In many cultures white signifies innocence, purity, and light. The color white is the symbolic opposite of black or darkness.
In personality it indicates a tender and affectionate nature, someone who is peaceable, outgoing, and sometimes lazy. It holds power over our emotions, wants, and customary responses. White is exact, serious, and sincere. In Egypt, it symbolized pureness, femininity, and the Moon, contrasting with the masculine red.
In advertising, white is associated with coolness and cleanliness because it's the color of snow. You can use white to suggest simplicity in high-tech products. White is an appropriate color for charitable organizations; angels are usually imagined wearing white clothes. White is associated with hospitals, doctors, and sterility, so you can use white to suggest safety when promoting medical products. White is often associated with low weight, low-fat food, and dairy products.
The color white affects you:
Creates mental clearness
Invites to clean up or eliminate obstacles
Clears the mind
Allows you to start new
White shades: There are no shades of pure white, because the color is the mixture of all colors. Various sources are used in the making of white. Color manufacturers normally use titanium, zinc or lead to produce this color, white.
A few words that represent different shades and tints of the color white:
pearl, snow, ivory, chalk milk, antique white, smoke, lily, cream, linen, milk white, seashell, old lace, ghost white, beige, paper, whitewash, corn silk, alabaster
Other meanings associated with the color white:
The expression "white as snow" is used in reference to innocent, clean and pure.
Zero visibility is referred to as "whiteout".
The phrase "white flag" is linked with meanings of relinquishment and surrender.
The term "white elephant" refers to a valuable or rare item that is unwanted.
Very white teeth are referred to as "pearly whites".
The phrase "whitewash" has meanings of cover up and secrecy.
"White list" is a list of acceptable or approved items.
The term "white sale" means a store sale of linens.
The phrase "white knight" represents one who comes to the rescue; noble hero.
The saying "white lightning" refers to unlawful whiskey or moonshine.
The expression "white knuckle" references something that is fast, thrilling, or terrifying.
---
Astrology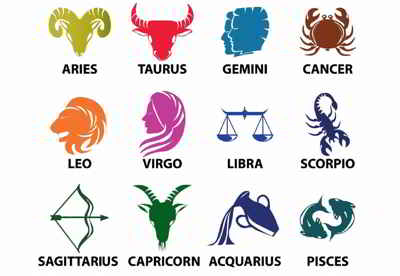 Astrology is a group of systems, traditions, and beliefs which hold that the relative positions of celestial bodies and related details can provide information about personality, human affairs and other "earthly" matters.