Find the Right School
Online Colleges
Campus Colleges
University of Phoenix
With convenient class locations as well as online learning, University of Phoenix makes quality higher education highly accessible. Whether you're seeking an associate's, bachelor's, master's or doctoral degree, we can help you reach your goal while you work—and much sooner than you might expect.

In fact, University of Phoenix has helped thousands of students achieve the higher education they need to achieve higher success. We can help you too. Find out more.
Indiana Community Colleges (2-Yr Colleges)
Indiana Junior Colleges, Technical Schools, and Institutes
Historically, Indiana has not had community colleges. One- and two-year programs were delivered by a number of other institutions, including: a public junior college, a statewide multi-campus vocation/technical college, and the regional and main campuses of the state's five senior universities. Today, Indiana community colleges now offer a variety of advantages over traditional four-year colleges for students pursuing their first two years of undergraduate coursework, from lower costs to flexibility in scheduling. Community colleges also generally have specialty and vocational programs not found in the university setting. Community colleges in Indiana offer students a quality education at a lower price than the larger private and state institutions.
Find the Right School
Compare Schools, Colleges, and Universities
Have you begun your college search? Find a college that's right for you with our college search tools.


Indiana Cities Colleges:
College Education Training in Indiana Cities:
Indiana Community Colleges and Two Year Colleges
The largest being Ivy Tech Community College Central Indiana with 7,494 full time students. Ivy Tech Community College Central Indiana is the most expensive with an in-state tuition of $3,335. For Indiana public community colleges, the average tuition is approximately $3,379 per year for in-state students and $7,116 for out-of-state students. For private community colleges, the average yearly tuition is approximately $11,174 per year.
Indiana Colleges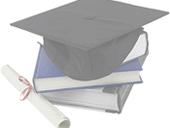 Attending Indiana Colleges and Universities is a great way receive a higher education and discover the many sides of a diverse mid-western state. From the bustling city of Indianapolis to small towns in the country Indiana colleges and universities campuses present an assortment of living options for the potential student to choose from.
DeVry University
At DeVry University, we understand your time and money are valuable. So whether you need to study days, nights or even weekends, we can help you design a schedule that will work for you. You can earn your degree at one of our 90+ locations, online, or through a mix of both. However you choose to do it, you can achieve your goals with our affordable tuition, numerous available scholarships, and other financing options for qualifying students.