South Carolina Private Colleges and Universities
Looking for Private Colleges and Universities in South Carolina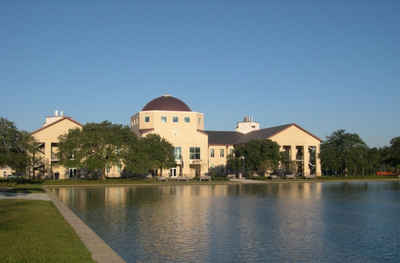 South Carolina private colleges enjoy the luxury of having easy access to beautiful coasts, four seasons, relatively mild winters, and delicious Southern cooking; and all of this takes place out of the classroom. Once inside, it just keeps getting better. That's because schools, colleges, and universities in the "Palmetto State" make an earnest effort to push their students to the limits of their academic potential. They do this by investing a great deal of time and money into state-of-the-art facilities, world renowned faculty members, and extracurricular activities. In fact, the latter is so important that it is very difficult to find a college student who is not involved in at least some type of club, sports team, fraternity, or sorority.
South Carolina private colleges and universities offer a wide range of education programs with degrees and certificates up to the doctoral level, as well as professional degrees such as law and medicine.
There are 56 colleges in South Carolina, 32 public and 24 private. For those wanting to venture across the state for higher education, the State of South Carolina offers many public and private colleges and universities. These South Carolina private schools are diverse in character, academic emphasis, and origins. Some private colleges or schools have a religious affiliation; others are secular. Private colleges and universities may be profit or non-profit institutions. Typically, South Carolina independent colleges or private schools give weight to personal characteristics and activities in addition to considering Grade Point Average (GPA) and test scores.
Private Colleges and Universities in South Carolina includes:
Converse College (Spartanburg)
Erskine College (Due West)
Furman University (Greenville)
Presbyterian College (Clinton)
Anderson University (AU) in Anderson, SC
Benedict College in Columbia, SC
Charleston Southern University (CSU) in Charleston, SC
Limestone College in Gaffney, SC
North Greenville University in Tigerville, SC
The largest being Bob Jones University with 3,275 full time students. Top colleges and universities are located throughout South Carolina and in cities such as Charleston, Greenville and Columbia, the state capital Furman University is the most expensive with an in-state tuition of $41,152. On average, how much does it costs to attend private college in South Carolina? The average annual in-state private college tuition in South Carolina is $18,496 in 2013. Other South Carolina colleges include Winthrop University in Rock Hill, Wofford College in Spartanburg, Trident Technical College in Charleston, Lander University in Greenwood, Furman University in Greenville, and others
Independent Colleges and Universities of South Carolina, Inc
Chartered by the State of South Carolina as a non-profit, tax-exempt corporation in 1953, the South Carolina Independent College and Universities, Inc. (SCICU) is a charitable organization that is directed by a Board of Trustees composed of leading citizens representing a cross-section of the higher education, business, and civic leadership in South Carolina.
SCICU represents twenty independent colleges and universities each with a unique historical, cultural, and in many instances, faith background. Included in the membership are five historically black colleges and universities and two women's colleges.
To be eligible for membership in SCICU, an institution must meet the following criteria: (1) be a two or four-year college or university with its primary emphasis upon the liberal arts; (2) receive qualified accreditation by the Southern Association of Colleges and Schools; (3) be a non-profit institution; and (4) be headquartered in South Carolina.
---
South Carolina Colleges, Universities, & Schools
Compare More Colleges and Universities

Find more schools to match to your needs.