Virginia Private Colleges and Universities
Looking for Private Colleges and Universities in Virginia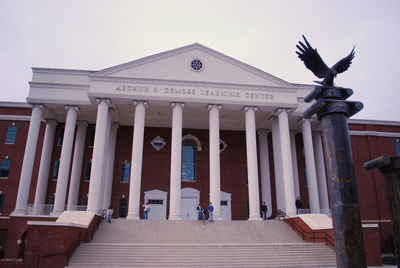 Whether you want a big, traditional university experience, or a cozy, small college setting, start your college search in Virginia. From the sandy shores of Virginia Beach to the rolling mountains of Blacksburg, Virginia offers a diverse mix of higher educational settings. The state is home to a variety of high quality Virginia private colleges and universities, many of which are nationally known for academics and athletics.
Virginia private colleges and universities offer a wide range of education programs with degrees and certificates up to the doctoral level, as well as professional degrees such as law and medicine. Many top colleges and universities are located throughout Virginia, including in cities such as Norfolk, Fredericksburg, Virginia Beach, Charlottesville and the state capital of Richmond.
There are 82 colleges in Virginia, 40 public and 41 private, offering a wide range of programs and majors. These Virginia private colleges are diverse in character, academic emphasis, and origins. Some private colleges or schools have a religious affiliation; others are secular. Private colleges and universities may be profit or non-profit institutions. Typically, Virginia independent colleges or private schools give weight to personal characteristics and activities in addition to considering GPA and test scores.
Private Colleges and Universities in Virginia includes:
ECPI College of Technology (Virginia Beach)
Strayer University (Washington DC)
Regent University in Virginia Beach, VA
Roanoke College (Salem)
Hampton University (HU) in Hampton, VA
Liberty University (LU) in Lynchburg, VA
Marymount University in Arlington, VA
Shenandoah University (SU) in Winchester, VA
Stratford University in Fairfax, VA
The College of William and Mary in Colonial Williamsburg
University of Richmond in Richmond, Virginia
The oldest college in Virginia is The College of William and Mary. The College of William and Mary was founded as a private university in 1693, making it the second-oldest university in the country. It is located in Colonial Williamsburg, and is now a public university that offers several academic programs, many of which focus on the arts and sciences. The largest being Liberty University with 34,452 full time students. University of Richmond is the most expensive with an in-state tuition of $44,210. On average, how much does it costs to attend private college in Virginia? The average annual in-state private college tuition in Virginia is $22,364 in 2013.
While many Virginia private colleges and universities are considerably more expensive than comparable state institutions, they also tend to offer more generous financial aid packages. Many students have found the actual out-of-pocket cost to earn a degree from a private college in Virginia to be less than the cost of the state schools to which they were accepted. On the one hand, Virginia public colleges are usually less expensive, particularly for in-state residents. They get most of their money from the state or local government. Check out your state's Guide to Residency. Virginia private colleges rely on tuition, fees, endowments, and other private sources of funding. On the other hand, Virginia private colleges are usually smaller and can offer more personalized attention (and some believe, more prestige).
Council of Independent Colleges in Virginia (CICV)
The Council of Independent Colleges in Virginia (CICV) represents 24 of the 40 private institutions in the state. Founded in 1971, CICV works to promote the interests of nonprofit, independent higher education in Virginia.
---
Virginia Colleges, Universities, & Schools
Compare More Colleges and Universities

Find more schools to match to your needs.