Colorado Community Colleges
2-Year Schools & Community Colleges in Colorado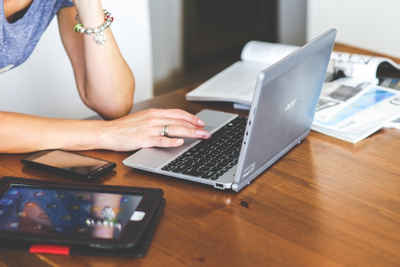 A two-year community college provides students with advanced training in a specialized field leading to an associate's degree or career studies certificate. Community colleges offer several options, including transfer programs to four year institutions or technical degrees and certificates for entry into the workforce upon graduation. The state of Colorado has several community colleges to suit the needs of students. The Colorado Community College System oversees the bulk of two-year programs in the state. Schools in the system awarded more than 17,000 degrees for the 2013-2014 school year, and nearly 12,000 graduates moved on to a four-year college upon finishing their program.
There are 37 community colleges located throughout the state of Colorado (21 public colleges and 16 private colleges), educating 106,965 college students.
Top Colorado's Colleges, Community Colleges, and Technical Schools with 2-Year Degrees includes:
Arapahoe Community College Littleton, CO
Community College of Aurora Aurora, CO
Pueblo Community College
Pikes Peak Community College (PPCC)
Front Range Community College (FRCC) Westminster, CO
Red Rocks Community College Lakewood, CO
Community College of Denver Denver, CO
Aims Community College
Colorado Technical University - Online
Bel-Rea Institute of Animal Technology
OOtero Junior College La Junta, CO
Colorado Mountain College Glenwood Springs, CO
Aims Community College Greeley, CO
Trinidad State Junior College Trinidad, CO
Northeastern Junior College Sterling, CO
Morgan Community College Fort Morgan, CO
Community colleges in Colorado: one of the largest and well-liked college is Front Range Community College with 7,002 full time college students and an in-state tuition list price of $2,998. Otero Junior College is one of the most costly community school in Colorado with an in-state tuition of $3,747.
On average, how much does it costs to attend community college in Colorado? For Colorado community colleges, the state's average tuition is about $5,150 per year for in-state college students and $10,480 for out-of-state students. For private community colleges in the state, the typical yearly tuition is roughly $15,483 per year
---
Colorado Colleges, Universities, & Schools
Compare More Colleges and Universities

Find more schools to match to your needs.