Georgia Community Colleges
2-Year Schools & Community Colleges in Georgia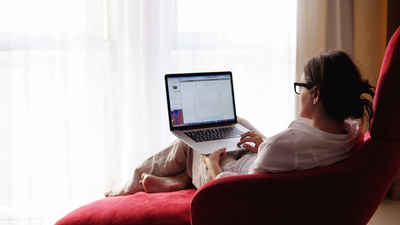 In additional to the impressive University of Georgia in Athens, the state of Georgia is home to an array of diverse community colleges, each of which provides unique educational opportunities for students from many backgrounds. Like most community colleges, these schools typically offer two-year degrees. Georgia is home to several campuses under the banner of the Technical College System of Georgia (TCSG), as well as many community colleges specializing in military and fine arts programs. After finishing community college, some students transfer to a four-year university to complete a bachelor's degree and then graduate education programs, while other students enter the workforce. Georgia Community colleges also offer continuing education classes, job training and test preparation classes for the ACT, SAT and GED.
There are 66 community colleges located throughout the state of Georgia (49 public colleges and 17 private colleges), educating 172,172 college students.
Top Georgia's Colleges, Community Colleges, and Technical Schools with 2-Year Degrees includes:
Augusta Technical College Augusta, GA
Georgia Perimeter College
Gwinnett Technical College Lawrenceville, GA
Darton College Albany, GA
Dekalb Technical College
Savannah Technical College
Georgia Military College Columbus Campus
Atlanta Technical College Atlanta, GA
Georgia Piedmont Technical College Clarkston, GA
Southern Crescent Technical College Griffin, GA
West Georgia Technical College Waco, GA
Chattahoochee Technical College Marietta, GA
Aiken Technical College Graniteville, SC
Columbus Technical College Columbus, GA
Chattahoochee Valley Community College Phoenix City, AL
Albany Technical College Albany, GA
Institution Name Location Enrollment
Abraham Baldwin Agricultural College Tifton, GA
Moultrie Technical College Moultrie, GA
Community colleges in Georgia: one of the largest and well-liked college is Georgia Perimeter College with 11,843 full time college students and an in-state tuition list price of $2,130. Georgia Military College Columbus Campus is one of the most costly community school in Georgia with an in-state tuition of $5,472.
On average, how much does it costs to attend community college in Georgia? For Georgia community colleges, the state's average tuition is about $2,969 per year for in-state college students and $6,303 for out-of-state students. For private community colleges in the state, the typical yearly tuition is roughly $14,315 per year
---
Georgia Colleges, Universities, & Schools
Compare More Colleges and Universities

Find more schools to match to your needs.