Hawaii Community Colleges
2-Year Schools & Community Colleges in Hawaii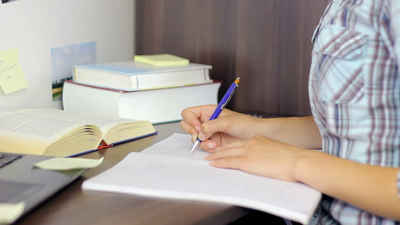 Community colleges and other two-year postsecondary institutions almost outnumber four-year universities in Hawaii.The University of Hawaii operates seven community colleges across the islands and offers distance learning options. The University also maintains outreach and education centers throughout the state. Over 27,000 community college students attend classes in accounting, culinary arts, languages, nursing and many other areas of study. Hawaii community college locations include Hilo, Honolulu, Kapiolani, Maui, Leeward, Windward, and Kauai. Applications are accepted in person, by mail and online though individual college admissions requirements vary. In addition, Hawaii Tokai International College offers two year degrees in Hawaii.
There are 8 community colleges located throughout the state of Hawaii (7 public colleges and 1 private colleges), educating 33,029 college students.
Top Hawaii's Colleges, Community Colleges, and Technical Schools with 2-Year Degrees includes:
Leeward Community College
Hawaii Community College, Hilo
Honolulu Community College, Honolulu
Kapiolani Community College, Honolulu
Kauai Community College, Lihu'e
Leeward Community College, Pearl City
Remington College - Honolulu Campus
Honolulu, HI
University of Hawaii Maui College
Windward Community College, Kane'ohe
Community colleges in Hawaii: one of the largest and well-liked college is Leeward Community College with 3,150 full time college students and an in-state tuition list price of $2,736. Hawaii Community College is one of the most costly community school in Hawaii with an in-state tuition of $2,736.
On average, how much does it costs to attend community college in Hawaii? For Hawaii community colleges, the state's average tuition is about $2,495 per year for in-state college students and $7,531 for out-of-state students. For private community colleges in the state, the typical yearly tuition is roughly $16,140 per year
---
Hawaii Colleges, Universities, & Schools
Compare More Colleges and Universities

Find more schools to match to your needs.