Michigan Community Colleges
2-Year Schools & Community Colleges in Michigan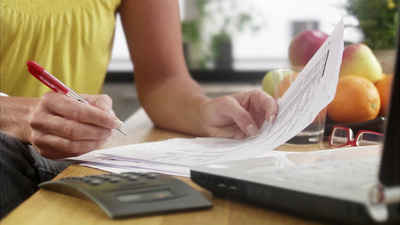 The state of Michigan's official motto translated from the original Latin is "If you seek a pleasant peninsula, look around you." The state offers the Firekeepers Casino, Thunder Bay National Underwater Marine Sanctuary, Beaver Island and a variety of parks to explore. Michigan residents looking to further their education have a variety of schools to select from. Michigan is a state with a long history of two-year public institutions. Grand Rapids College was organized in 1914 and began a movement that has grown today to 28 public community colleges with 38 campuses. There are also three independent colleges and one tribal college in the state. Eleven of the colleges were originally extensions of public K-12 districts. Between 1954 and 1968, 18 additional community college districts were organized. Michigan Community colleges are often more affordable and closer to home than traditional universities; Michigan residents may earn associates degrees or certificates at schools across the state.
There are 44 community colleges located throughout the state of Michigan (28 public colleges and 16 private colleges), educating 256,369 college students.
Top Michigan's Colleges, Community Colleges, and Technical Schools with 2-Year Degrees includes:
ITT Technical Institute - Troy, MI
ITT Technical Institute - Dearborn, MI
Mott Community College
Henry Ford Community College
Washtenaw Community College (WCC)
Muskegon Community College Muskegon, MI
Schoolcraft College
Ferris State University
Kalamazoo Valley Community College (KVCC)
Oakland Community College - Bloomfield Hills, MI
Macomb Community College
Baker College - Muskegon, MI
Kellogg Community College (KCC)
Grand Rapids Community College Grand Rapids, MI
Lansing Community College
Schoolcraft College Livonia, MI
St Clair County Community College Port Huron, MI
Henry Ford Community College Dearborn, MI
Glen Oaks Community College Centreville, MI
Gogebic Community College Ironwood, MI
Lake Michigan College Benton Harbor, MI
Northwestern Michigan College Traverse City, MI
Alpena Community College Alpena, MI
Southwestern Michigan College Dowagiac, MI
Jackson College Jackson, MI
Delta College University Center, MI
Community colleges in Michigan: one of the largest and well-liked college is Oakland Community College with 9,629 full time college students and an in-state tuition list price of $4,620. Muskegon Community College is one of the most costly community school in Michigan with an in-state tuition of $7,120.
On average, how much does it costs to attend community college in Michigan? For Michigan community colleges, the state's average tuition is about $4,508 per year for in-state college students and $5,995 for out-of-state students. For private community colleges in the state, the typical yearly tuition is roughly $11,883 per year
Top industries in the Wolverine State are Automotive, Manufacturing, Tourism, and Agriculture.
---
Michigan Colleges, Universities, & Schools
Compare More Colleges and Universities

Find more schools to match to your needs.