Minnesota Community Colleges
2-Year Schools & Community Colleges in Minnesota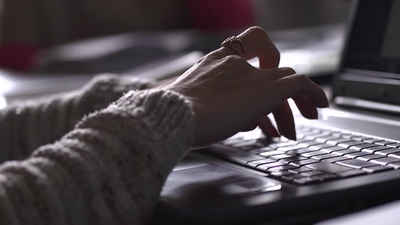 The Cloquet School District opened the first two-year college in Minnesota in 1914. For many people, Minnesota community colleges offer a great transition from high school to a higher education college or university. These institutions are categorized as either community colleges or technical colleges and Minnesota offers several of both. Whether money problems, work schedules or personal responsibilities are keeping someone from studying, community colleges are great and offer flexible schedules and relatively inexpensive classes. Minnesota has many community colleges that prepare students to go to a four-year school or directly to a job in their field of study.
There are 60 community colleges located throughout the state of Minnesota (36 public colleges and 24 private colleges), educating 147,085 college students.
Top Minnesota's Colleges, Community Colleges, and Technical Schools with 2-Year Degrees includes:
Dunwoody College of Technology
Brown College
Century Community and Technical College
Lake Superior College - Duluth, MN
Minnesota School of Business - Richfield
Anoka - Ramsey Community College Coon Rapids, MN
Normandale Community College Bloomington, MN
Dakota County Technical College Rosemount, MN
St Cloud Technical and Community College Saint Cloud, MN
Minneapolis Community & Technical College
St Paul College - St Paul, MN
Anoka-Ramsey Community College
Inver Hills Community College Inver Grove Heights, MN
South Central College
Hennepin Technical College Brooklyn Park, MN
Ridgewater College Willmar, MN
Northwest Technical College
North Hennepin Community College Brooklyn Park, MN
Anoka Technical College Anoka, MN
Century College White Bear Lake, MN
Vermilion Community College Ely, MN
Mesabi Range Community and Technical College Virginia, MN
Lake Superior College Duluth, MN
Hibbing Community College - A Technical and Community College Hibbing, MN
Alexandria Technical & Community College Alexandria, MN
Itasca Community College Grand Rapids, MN
Minnesota West Community and Technical College Granite Falls, MN
Riverland Community College Austin, MN
Northland Community and Technical College Thief River Falls, MN
Community colleges in Minnesota: one of the largest and well-liked college is Century Community and Technical College with 4,630 full time college students and an in-state tuition list price of $4,818. Northwest Technical College is one of the most costly community school in Minnesota with an in-state tuition of $5,190.
On average, how much does it costs to attend community college in Minnesota? For Minnesota community colleges, the state's average tuition is about $6,340 per year for in-state college students and $6,914 for out-of-state students. For private community colleges in the state, the typical yearly tuition is roughly $16,337 per year
College graduates work in industries such as Biosciences, Manufacturing, Data Centers, Clean and Renewable Technology, Banking and Insurance, and Health Services.
---
Minnesota Colleges, Universities, & Schools
Compare More Colleges and Universities

Find more schools to match to your needs.