Rhode Island Community Colleges
2-Year Schools & Community Colleges in Rhode Island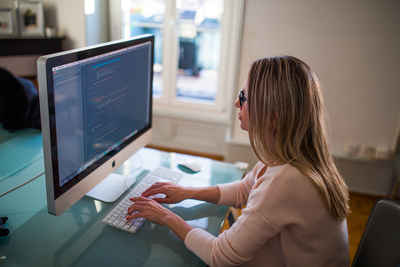 The Rhode Island General Assembly passed legislation in 1960 creating a statewide community college system. The first community college campus opened its doors in 1964. In 1969, a statewide campus master plan was unveiled, and the following year, Rhode Island voters approved a massive bond issue to build a new campus and plan a third. In 1980, the Rhode Island Board of Regents for Education approved a change in the name of the college from Rhode Island Junior College to the Community College of Rhode Island, a single-college, three-campus system. The Community College of Rhode Island (CCRI) is the only community college, and it boasts the distinction of being the largest community college in New England. With a host of certificate and two-year degree programs, obtaining a higher education at CCRI is affordable and convenient.
There are 3 community colleges located throughout the state of Rhode Island (2 public colleges and 1 private colleges), educating 20,673 college students.
Top Rhode Island's Colleges, Community Colleges, and Technical Schools with 2-Year Degrees includes:
Community College of Rhode Island
New England Institute of Technology
Johnson & Wales University (JWU) - Providence, RI
Community colleges in Rhode Island: one of the largest and well-liked college is Community College of Rhode Island with 6,094 full time college students and an in-state tuition list price of $3,624. Community College of Rhode Island is one of the most costly community school in Rhode Island with an in-state tuition of $3,624.
On average, how much does it costs to attend community college in Rhode Island? For Rhode Island community colleges, the state's average tuition is about $3,950 per year for in-state college students and $10,582 for out-of-state students. For private community colleges in the state, the typical yearly tuition is roughly $20,685 per year
---
Rhode Island Colleges, Universities, & Schools
Compare More Colleges and Universities

Find more schools to match to your needs.