Connecticut Public Colleges and Universities
Public Colleges in Connecticut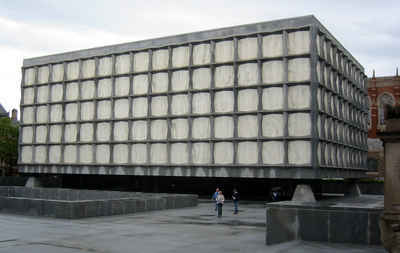 Connecticut residents are the best-educated in the nation - and they have the highest per capita income. Connecticut public colleges and universities offer some additional advantages that extend beyond the great facilities, excellent faculty, and strong student body. Because it is a relatively small state, it is not plagued by the hustle and bustle of New York, Pennsylvania, or Massachusetts. However, students who want a stress-relieving getaways: 250 miles of easily accessible shoreline, and beautiful countryside perfect for hiking and biking with excellent access to cities in neighboring states. The train and bus system can have you in Manhattan within minutes.
There are 42 colleges in Connecticut, 23 public and 19 private, offering a wide range of programs and majors. Connecticut is one of the smallest states in the country in terms of land mass, but is home to around one percent of the country's population, and some of the oldest and most revered colleges in the United States.
The Connecticut State Colleges and Universities Board of Regents for Higher Education governs Connecticut's state colleges and universities, which include 12 community colleges, four state universities, and an online college, Charter Oak State College. The Connecticut State Colleges & Universities (CSCU) provide affordable, innovative and rigorous programs for students to achieve their personal and career goals as well as contribute to the economic growth of Connecticut.
Connecticut operates several publically funded school systems, the most notable of which is the Connecticut State University System (CSUS.)
Connecticut State University System Schools
Central Connecticut State University (New Britain)
Southern Connecticut State University (New Haven)
Eastern Connecticut State University (Willimantic)
Western Connecticut State University (Danbury)
Aside from the CSUS, Connecticut also supports two public institutions and a federal institution. These Institutions are:
Other public schools
University of Connecticut (Storrs)
Charter Oak State College (New Britain)
United States Coast Guard Academy (New London)
New Haven's Yale University is probably the most well-known institution in the state and one of the world's most renowned universities overall. Even public universities here impressive as the University of Connecticut, Storrs has been the highest ranked public university in New England for eight years running, according to US News and World Report. University of Hartford, Southern Connecticut State University and Central Connecticut State University offer myriad of options in the public arena, too.
The largest and most popular university is the University of Connecticut and also most expensive public school in Connecticut
Military Academy: The federally run United States Coast Guard Academy is located in New London, Connecticut.
The Connecticut State Colleges & Universities system is the second largest system of public higher education in New England.
If you're investigating the options of continuing education the state of Connecticut has to offer, embrace the choices of online colleges and distance learning programs this state has to offer. Start earning your online college degree today.
---
Connecticut Colleges, Universities, & Schools
Compare More Colleges and Universities

Find more schools to match to your needs.