Illinois Public Colleges and Universities
Public Colleges in Illinois.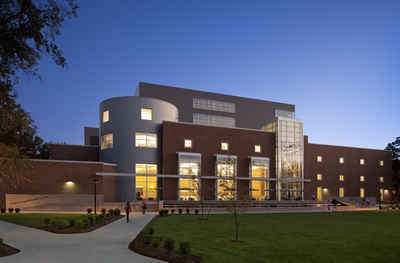 Even still, Illinois' nickname is quite ample. Throughout much of the state, there are rolling hills and sprawling prairies providing the perfect background for those college students who prefer a great deal of calm with intermittent access to big city life. More than sixty state parks offer hiking, boating and camping to students from classrooms in Carbondale, Chicago, Evanston, Urbana-Champaign and Springfield. Illinois public college students can pursue degrees in relative quietude without getting sucked into the hustle and bustle of urban living. Illinois colleges and universities span the state from north to south, including renowned institutions like Northwestern University, The University of Illinois, and De Paul University. There is a wide selection of options among public and private colleges and online degree programs for students. This also means that sporting facilities are of the highest caliber. When football season comes, the upcoming game is all some people talk about.
There are approximatelt 147 colleges in Illinois, 60 public and 86 private, offering a wide range of programs and majors. Illinois is a medium sized state in the heart of the continental United States and home to one the US's largest cities, Chicago. It's the playground of Illinois. From summertime blues and barbecue festivals to sailing on Lake Michigan, the city draws students from all across the state. Party at night on Rush and Division Streets or walk through world-class art and history museums.
The Illinois Board of Higher Education oversees public education in the state, where it makes recommendations to state leaders concerning education spending and policies. When created the goal was to create an agency with the expertise, credibility, and statewide perspective to map an efficient and orderly course for the dramatic growth of higher education then underway.
Illinois government and higher/secondary education system has a stake in either helping offset the cost of a college education, or helping students prepare for the rigors of study for a college degree. A good measure of how much Illinois government is helping subsidize a higher education is the percentage income it takes a family to send one of its members to school. The lower the percentage, the more Illinois is helping its citizens pay for higher education. The percentage of young and working adults who go to school in Illinois is also a good measure of how well Illinois education systems are preparing its citizens for a higher education degrees.
From the public schools available to students, about half belong to one of two university systems. The Southern Illinois University System operates two schools and three satellite school.
Schools in the Southern Illinois University System School:
Southern Illinois University Carbondale (Carbondale)
Southern Illinois University Edwardsville (Edwardsville)
Southern Illinois University School of Medicine (Springfield)
Southern Illinois University School of Dental Medicine (Alton)
Southern Illinois University School of Nursing (Edwardsville)
Of the two main schools, the University of Southern Illinois is the second oldest public university in the state. The University of Illinois System of schools has 3 campuses.
Schools in the University of Illinois System:
University of Illinois Chicago (Chicago)
University of Illinois Springfield (Springfield)
University of Illinois Urbana-Champaign (Urbana and Champaign)
Other Four-Year Institutions:
Chicago State University (Chicago)
Illinois State University (Normal)
Northeastern State University (Chicago)
Western Illinois University (Macomb)
Eastern Illinois University
Governors State University
Northeastern Illinois University
Northern Illinois University
Southern Illinois University
The most popular school being University of Illinois at Urbana Champaign.
Studies have shown that Illinois college graduates have a much larger earning potential than non-graduates. Attending a college or university in Illinois and earning a degree is an investment in your future, and you need to think about a college education in those terms to justify the expense for a degree.
---
Compare More Colleges and Universities

Find more schools to match to your needs.