Iowa Public Colleges and Universities
Public Colleges in Iowa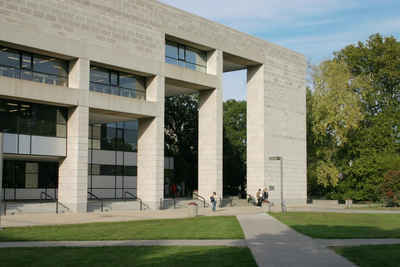 If Iowa is famous for anything, it is famous for its natural beauty. Any land that has been touched was converted to farms and orchards, so even then, Iowa still is a delightful place to live. If you suffers easily from distractions, Iowa public colleges and universities may be ideal for you. You can study in a fairly calm and tranquil environment without losing focus. While agriculture and food manufacturing are both vitally important to Iowa's economy, the state is also noted for biosciences, information technology, financial services, and renewable energy innovation and production.
The state of Iowa maintains several public institutions of higher education throughout the state, primarily in the form of community colleges, as well as a large number of private schools that are either not-for-profit or for-profit institutions.
There are sixty colleges and universities in the state of Iowa. The top colleges are located throughout Iowa and in the cities of Dubuque, Cedar Rapids, Sioux City, Iowa City, Davenport and the state capital, Des Moines.
The Board of Regents, State of Iowa, a governing board, oversees the state's three public universities - the University of Iowa, Iowa State University, and the University of Northern Iowa. The Board works to maintain the state's high quality of education, while also ensuring accessibility. Iowa's students can receive financial assistance through the Iowa College Aid Commission.
Public universities in Iowa:
University of Iowa (Iowa City)
University of Northern Iowa (Cedar Falls)
Iowa State University (Ames)
The state's oldest public institution is the University of Iowa, a research university separated into eleven different colleges and considered a public ivy institution.
Even though the state only has three public universities, two of them-the University of Iowa and Iowa State University-are consistently ranked among the top colleges in the nation
'The most popular school in Iowa being Iowa State University.
Iowa offers you a great deal of options in online colleges for all levels and all subjects for the prospective student. Those that want an online college degree should consider the benefits of having the flexibility of working at their one pace without the inconveniences of on-campus schools.
---
Iowa Colleges, Universities, & Schools
Compare More Colleges and Universities

Find more schools to match to your needs.