Mississippi Public Colleges and Universities
Public Colleges in Mississippi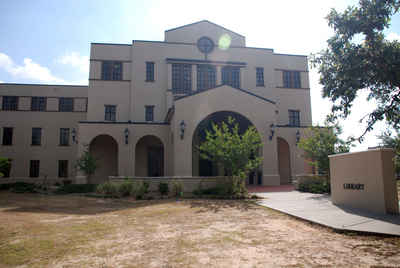 Mississippi has seen many disconcerting times. As one of the last fortresses of segregation, it became a virtual battleground for equality and civil liberty. The united efforts of progressive politicians, dedicated activists, and concerned citizens culminated in a cultural and political rebirth whose effects are still felt throughout the state today. Students who attend one of the numerous Mississippi public colleges can't help but feel the echoes of political activism and social progress achieved just a few decades ago. Subsequently, colleges and universities in Mississippi provide the ideal milieu for inspiration and academic excellence. Also Mississippi residents attending one of the state's public college can take advantage of in-state tuition rates, and the cost of living, well below the national average.
Mississippi's higher education system is made up of eight public universities, including Mississippi State University and the University of Mississippi, 18 junior colleges, and more than 30 private for- and non-profit institutions, such as the University of Phoenix. Most colleges and universities in Mississippi are small to midsize in undergraduate population, and many are publicly funded.
The state's public universities are overseen by the Mississippi Institutions of Higher Learning Board of Trustees, which is responsible for policy and financial oversight.
Public Colleges and Universities in the State include:
The University of Mississippi (Oxford, Jackson)
Mississippi State University (Starkville, Meridian)
Alcorn State University (Lorman)
Delta State University (Cleveland)
University of Southern Mississippi (Hattiesburg, Long Beach)
The University of Mississippi, better known as Ole Miss, is one of the largest oldest universities in Mississippi and hosts a competitive football team. The University of Mississippi in Jackson is one of the state's unique institutions in that it comprises six health science schools including dentistry, medicine, nursing, pharmacology and more.
Of the public colleges and universities in Mississippi, the most popular and the the most expensive public school in Mississippi is Mississippi State University.
In this southern state, education is part of a great tradition. Mississippi has entered the fore with their wealth of online colleges and distance learning programs catering toward a diverse group of students. Mississippi ranks 51st out of the 50 states in percentage of people with a bachelor's degree. Consider your options; enroll in the program right for you.
---
Mississippi Colleges, Universities, & Schools
Compare More Colleges and Universities

Find more schools to match to your needs.