Montana Public Colleges and Universities
Public Colleges in Montana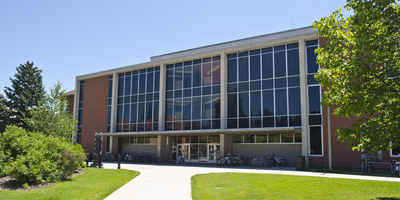 Montana public colleges and universities have more than expansive skies going for them. They house some of America's brightest and best. And why not? Montana's beautiful nature and rustic landscape draw top educators and students from all over the world, thus, providing for extremely diverse and intelligent campuses. And not only are the students well read and well educated, but they are also usually nature enthusiasts who enjoy outdoor adventures, hiking mountains, whitewater rafting or on the trails on horseback. There's great food, too, and microbrews.
Though the state of Montana is large in terms of area, it is 44th out of 50 states in terms of population. As a result there are a limited number of post-secondary educational institutions, particularly private institutions. Montana's higher education system includes the Montana University System, which is composed of 14 public universities and colleges that enroll more than 47,000 students. This includes the University of Montana system, which has campuses in Billings, Missoula, Dillon, Helena, and Great Falls, and the Montana State University system. The other is Montana State University System. There is a number of community college, most of which are tribal colleges dedicated to the education of residents primarily of Amerindian descent.
The Montana University System is overseen by the state's Board of Regents, which has the power to supervise, coordinate, and manage schools within the system. It also has the power to supervise other public educational institutions assigned by law
University of Montana System campuses:
University of Montana (Missoula)
University of Montana Western (Dillon)
Montana Tech of the University of Montana (Butte)
University of Montana - Helena College of Technology (Helena)
Montana State University System campuses:
Montana State University (Bozeman)
Montana State University Billings (Billings)
Montana State University - Northern (Havre)
Montana State University College of Technology (Great Falls)
The University of Montana, located in Missoula, is the flagship institution of the University of Montana System.
From the public colleges and universities in Montana, the most popular is The University of Montana. Montana State University is the most expensive public school in Montana.
If you are looking to continue your education online, the state of Montana has a diverse array of online colleges and distance learning program to choose from. Montana ranks 20th out of the 50 states in percentage of people with a bachelor's degree. Get your online college degree in the distance learning program of your choice.
---
Montana Colleges, Universities, & Schools
Compare More Colleges and Universities

Find more schools to match to your needs.