New Jersey Public Colleges and Universities
Public Colleges in New Jersey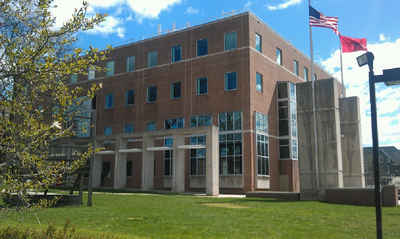 While New Jersey is famous for its many public colleges and universities that provide a diverse range of educational opportunities for students, including the dental or medical education needed to enter the growing health care field, it is somewhat notorious for its many factories. However, this image is not well deserved. If you drive along Interstate 95, you will certainly see a fair share of factories, but the vast majority of New Jersey is residential or undeveloped. In fact, New Jersey has some of the priciest neighborhoods in the United States. And the New Jersey shore is as beautiful and picturesque as anything you might find at Cape Cod.
The State of New Jersey recognizes and licenses 66 institutions of higher education (post-secondary) through its Commission on Higher Education as of 2014. These institutions include three public research universities, eight state colleges and universities, fourteen private colleges and universities (two of which are classified as research universities), nineteen county colleges, fourteen religious institutions, and eight for-profit proprietary schools.
New Jersey Higher Education, formerly the New Jersey Commission on Higher Education that was established by the Higher Education Restructuring Act of 1994, serves to encourage an integrated system of higher education within New Jersey.
Rutgers University System consists of:
Rutgers, New Brunswick (New Brunswick and Piscataway)
Rutgers, Camden (Camden)
Rutgers, Newark (Newark)
New Jersey Public Colleges and Universities include:
Kean University (Union)
New Jersey City University (Jersey City)
New Jersey Institute of Technology (Newark)
Thomas Edison State College (Trenton)
William Paterson University (Wayne)
Of the public colleges and universities in New Jersey, the most popular being Rutgers University New Brunswick. New Jersey Institute of Technology is the most expensive public school in New Jersey.
New Jersey was the only British colony to permit the establishment of two colleges in the colonial period. Princeton University, chartered in 1746 as the College of New Jersey, and Rutgers, The State University of New Jersey, chartered on November 10, 1766 as Queen's College, were two of nine colleges founded before the American Revolution. In the 1860s, these two colleges competed to become the state's land grant college under the terms of the Morrill Act of 1862 which provided land and funding to expand development of engineering, scientific, agricultural, and military education at one school in each state. Rutgers received the designation in 1864 began to expand instruction in these areas and taking on a hybrid private-public role that paved the way for its transformation into a state university in 1945. Today, Rutgers is a large public research university, and Princeton remained a private college and developed into a research university that is one of the nation's eight prestigious Ivy League schools.
Even with your bustling life, you can receive an online college degree from any accredited distancing learning program and online college in the New Jersey. You have the option to work and go to school simultaneously, if you so desire. New Jersey ranks 6th out of the 50 states in percentage of people with a bachelor's degree. Join them in the ranks.
---
New Jersey Colleges, Universities, & Schools
Compare More Colleges and Universities

Find more schools to match to your needs.