South Dakota Public Colleges and Universities
Public Colleges in South Dakota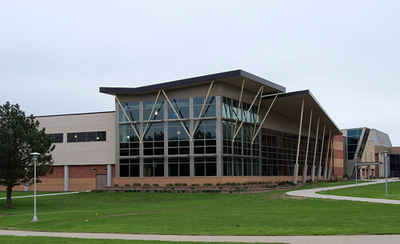 While attending a South Dakota public colleges, and if you enjoy history or anthropology, South Dakota will keep you busy for days and days. South Dakota is one of the last strongholds of authentic Native American culture. And there are many ghost towns and wagon trail outposts that will convey you to an earlier, blood-stained time in America's powerful history. South Dakota has more shoreline than Florida due to the Missouri River flowing through the state and the lakes formed by receding glaciers in the northeast, and it has seven National Park Service locations.
South Dakota's higher education system is made up of 19 four-year colleges and universities, and 12 two-year technical and community colleges. Brookings-based South Dakota State University (SDSU) is the state's largest public university. SDSU is governed by the South Dakota Board of Regents, a governing board that also controls the University of South Dakota (USD), which has the second largest enrollment.
Its 12 public two- and four-year universities and colleges are managed by the South Dakota University System Board of Regents(SDBOR).
The majority of South Dakota's post-secondary institutions are accredited by the North Central Association of Colleges and Schools (NCA).[5] Most are accredited by multiple agencies, such as the National Council for Accreditation of Teacher Education (NCATE), the National Association of Schools of Music (NASM), the Commission on Collegiate Nursing Education (CCNE), and the National League for Nursing (NLNAC).
Public South Dakota institutions include:
Black Hills State University (Spearfish)
Dakota State University (Madison)
University of South Dakota (Vermillion)
South Dakota State University (Brookings)
Northern State University (Aberdeen)
South Dakota School of Mines and Technology (Rapid City)
Of the public colleges and universities in South Dakota, the most popular being South Dakota State University. South Dakota School of Mines and Technology is the most expensive public school in South Dakota.
University of South Dakota is the oldest public university in South Dakota, as it has a founding date of 1862.
South Dakota offers locals and visitors a definite treat. In this grand state, the distance learning opportunities are also bountiful and promising. South Dakota ranks 34th out of the 50 states in percentage of people with a bachelor's Degree. You will find exactly what you're looking for.
---
South Dakota Colleges, Universities, & Schools
Compare More Colleges and Universities

Find more schools to match to your needs.