Tennessee Public Colleges and Universities
Public Colleges in Tennessee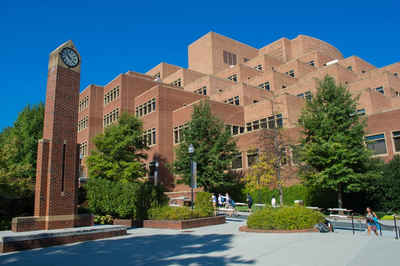 There is one thing you'll need to come to terms with if you decide to move to Tennessee; you'll be listening to a lot of country music. For some, this means paradise. For other is, it requires a considerable adjustment. When considering Tennessee colleges, the affordability, academic programs and college resources they are just important as a place to live. But by the end of four years, most Tennessee public college students spend their time lauding their education rather than complaining about the constant country music.
Tennessee is a state comprised of nine public and 72 private, four-year colleges and universities, and 107 community and technical colleges. Some of the most well-known postsecondary educational institutions in Tennessee are the University of Tennessee and the prestigious Vanderbilt University.
The Tennessee Higher Education Commission is the state's higher education governing agency. It acts to direct and maintain the state's universities, colleges, and other postsecondary institutions.
Public institutions in Tennessee are part of one of two systems. The first, the Tennessee Board of Regents, is comprised of six universities, thirteen community colleges, and 27 learning centers throughout the state. The system was formed in 1972, and is currently the sixth largest system of education in the United States. The second system is the University of Tennessee, which operates three primary campuses, two secondary campuses, and a large number of learning annexes throughout the state.
Public Tennessee institutions include:
University of Tennessee at Knoxville
University of Tennessee at Chattanooga (Chattanooga)
University of Tennessee at Martin (Martin)
Middle Tennessee State University (Murfreesboro)
University of Memphis (Memphis)
Tennessee State University (Nashville)
Tennessee Technological University (Cookeville)
Of the public colleges and universities in Tennessee, the most popular and the most expensive public school in Tennessee is The University of Tennessee.
Tennessee Technological University, located in Cookeville, focuses on undergraduate education in fields related to engineering and technology, with degrees available in other fields as well. It's consistently ranked among the top public schools in the south by US News & World Report.
In the southern state of Tennessee, be prepared to immerse yourself in a strong sense of tradition. If you are looking to pursue an online college degree, you have a great many online colleges and distance learning programs to choose from. Tennessee ranks 42nd out of the 50 states in percentage of people with a bachelor's degree.
---
Tennessee Colleges, Universities, & Schools
Compare More Colleges and Universities

Find more schools to match to your needs.