Wisconsin Public Colleges and Universities
Public Colleges in Wisconsin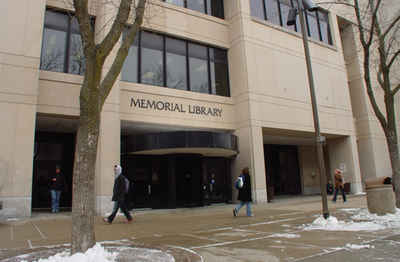 The Dairy State has a long tradition of providing strong educational options for students such as a wide range of program choices, in addition to a liberal arts education, these institutions allow you to specialize in fields like nursing, psychology or theology. From four-year colleges and universities to technical schools geared toward mechanical skills or the environment, Wisconsin public colleges offers many benefits for today's college students. And remember year-round, cities such as Madison and Seattle are home to a happening nightlife.
The state of Wisconsin can be considered a hub of higher education in the Midwest. There are eighty-five colleges and universities in the U.S. state of Wisconsin that are listed under the Carnegie Classification of Institutions of Higher Education. The University of Wisconsin-Madison (UW-Madison) is the state's largest public post-secondary institution, with a fall 2010 enrollment of 42,180 students. It is the flagship of the University of Wisconsin System, which includes 25 other campuses
The state of Wisconsin has several organizations governing state higher education. The Wisconsin Educational Approval Board evaluates postsecondary institutions and reports on postsecondary outcomes for the state of Wisconsin. The Higher Educational Aids Boards oversees the student financial aid and administers grants, scholarships, loans, and student financial aid within Wisconsin
Schools in the University of Wisconsin System include:
University of Wisconsin - Madison
University of Wisconsin - Milwaukee
University of Wisconsin - Superior
University of Wisconsin - Oshkosh
University of Wisconsin - Green Bay
Of the public colleges and universities in Wisconsin, the most popular and the most expensive public school in Wisconsin is the University of Wisconsin Madison.
Medical College of Wisconsin and University of Wisconsin School of Medicine and Public Health are the state's only two medical schools. The state's two law schools, Marquette University Law School and University of Wisconsin Law School, are both accredited by the American Bar Association.
Wisconsin is home to some of the most promising educational opportunities you will find in the nation. If you are seeking your online college degree, this state has what you need to complete your online college degree. Wisconsin ranks 29th out of the 50 states in percentage of people with a bachelor's degree. Enroll today in the program of your choice.
---
Wisconsin Colleges, Universities, & Schools
Compare More Colleges and Universities

Find more schools to match to your needs.