Find the Right School
Online College Articles
Campus College Articles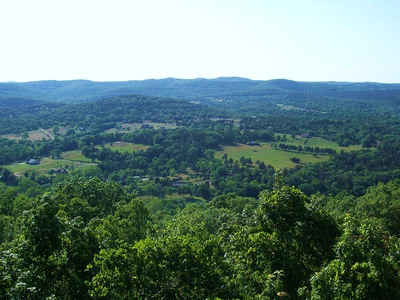 Alaska Boroughs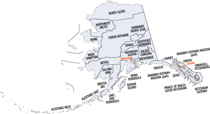 Click Image to Enlarge
Alaska Boroughs
The U.S. state of Alaska is not divided into counties, as are 48 other states, but it is divided into boroughs (Louisiana is divided into parishes). Many of the more densely populated parts of the state are part of Alaska's sixteen boroughs, which function somewhat similarly to counties in other states.
Northwest Arctic Borough, Alaska
Northwest Arctic Borough History, Geography, and Demographics
County Seat: Kotzebue
Year Organized: 1986
Square Miles: 35,862

Court House:

P.O. Box 1110
Borough Seat
Kotzebue, AK 99752-1110
Etymology - Origin of Borough Name
Northwest Arctic Borough is comprised of the Kotzebue Sound and cities along the Noatak and Kobuk Rivers in Northwest Alaska.
Demographics:
County QuickFacts: Census Bureau Quick Facts
History of Northwest Arctic Borough, Alaska
The Northwest Arctic Borough is comprised of the Kotzebue Sound and cities along the Noatak and Kobuk Rivers in Northwest Alaska. It lays at approximately 66° 54' N Latitude, 162° 35' W Longitude. The society is located in the Kotzebue Recording District. The area encompasses 35,863 sq. miles of land and 4,799 sq. miles of water.

This area has been occupied by Inupiat Eskimos for at least 10,000 years. "Kikiktagruk" was the hub of the ancient arctic trading routes. Kotzebue Sound was "discovered" in 1818 by the German Lt. Otto Von Kotzebue on behalf of Russia. In 1899 a post office was established in Kotzebue. Most cities in the borough developed much needed supply stations for Interior gold mining. The Borough government was formed in 1986.

Kotzebue, with more than 3,000 residents, is the largest community in the region and is the center of government and commerce in the Northwest Arctic Borough. The primary tourism assets of the Borough include its national parklands, Native culture, adventure and ecotourism opportunities, as well as its "north of the Arctic Circle" allure.

More than half of all the land within the region is federally owned and protected as parks, preserves and wildlife refuges. The federal lands include the Noatak National Preserve, Cape Krusenstern National Monument, Kobuk Valley National Park and the Selawik National Wildlife Refuge. Additionally, the Bering Land Bridge National Preserve and the Gates of the Arctic National Park and Preserve are accessible from communities within the Borough. These public lands offer guests unparalleled opportunities for wildlife viewing, kayaking, rafting, sport fishing and camping and feature a variety of unique archaeological sites.

In addition to the diversity of recreational opportunities, the area has a number of cultural assets through its rich Inupiat Eskimo Native history. Cultural attractions in the community include the NANA Museum of the Arctic, Eskimo cultural performances, storytelling and opportunities to watch the creation of local arts and crafts, and visits to small, traditional villages.

Primary visitor access to the region is by daily commercial jet service from Anchorage to Kotzebue, with some flights routed through Nome. Smaller communities in the region are reached by scheduled and charter air taxi services based in Nome, Ambler and Kiana. In the summer, rivers enable boat traffic between communities. In the winter, villagers travel by snow machine and all-terrain vehicles using well-established trails. There is no road access between communities.

The areas of greatest potential for tourism development in the Northwest Arctic Borough lie in finding ways to take advantage of the assets that currently attract visitors. This can involve developing more activities for the Kotzebue visitors both within the community and in nearby villages. It includes developing more opportunities to purchase authentic arts and crafts, more opportunities for quality village experiences and more opportunities to access and experience national parklands.
Neighboring Boroughs:
North Slope Borough, Alaska - north
Yukon-Koyukuk Census Area, Alaska - east
Nome Census Area, Alaska - south
Cities and Towns:
- Ambler
city
Incorporated Area
- Buckland
city
Incorporated Area
- Deering
city
Incorporated Area
- Kiana
city
Incorporated Area
- Kivalina
city
Incorporated Area
- Kobuk
city
Incorporated Area
- Kotzebue

(County Seat)

city
Incorporated Area
- Noorvik
city
Incorporated Area
- Selawik
city
Incorporated Area
- Shungnak
city
Incorporated Area
Borough Resources:
Enter County Resources and Information Here

County Resources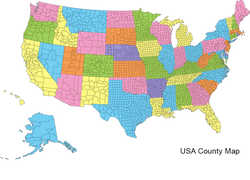 The history of our nation was a prolonged struggle to define the relative roles and powers of our governments: federal, state, and local. And the names given the
counties
, our most locally based jurisdictions, reflects the "characteristic features of this country!"