Find the Right School
Online Colleges
Campus Colleges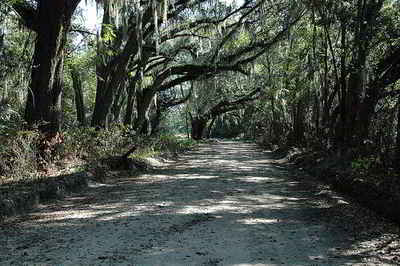 Georgia Counties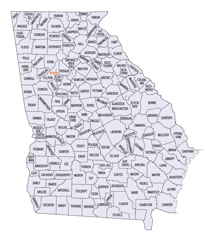 Click Image to Enlarge
Georgia Counties
Georgia is divided into 159 counties. Under the Georgia Constitution, Counties are granted home rule to deal with issues that are local in nature. Four consolidated city-Counties — Athens (Clarke County), Augusta (Richmond County), Columbus (Muscogee County), and Cusseta (Chattahoochee County) — exist.

Georgia has the second-highest number of Counties of any state in the United States, behind Texas (254). A few Georgia Counties have changed names over time. Jasper County was originally known as Randolph County. Later, the current Randolph County came into being. Webster County was once known as Kinchafoonee County, and Bartow County was formerly known as Cass County.
Athens-Clarke County, Georgia
Athens-Clarke County History, Geography, and Demographics
County Seat: Athens
Year Organized: 1801
Square Miles: 121
Court House:

PO Box 1748
City Hall
Athens, GA 30603-1748
Etymology - Origin of County Name
Named for Revolutionary War General Elijah Clarke.
Demographics:
County QuickFacts: Census Bureau Quick Facts
County History
Clarke County was created from a part of Jackson County in 1801. It was named for Revolutionary War General Elijah Clarke.

Clarke County is home to a tree that owns itself. Colonel William H. Jackson, a professor at UGA, owned the land on which a large oak tree stood. He willed the tree the eight feet of land around its trunk. The original "Tree That Owns Itself" blew down in 1942. The Junior Ladies' Garden Club planted a sapling from one of the tree's acorns, and it is still standing today.

On January 14, 1991, the unification of the City of Athens and Clarke County established the second consolidated city/county government in the state of Georgia.

Athens was spared Sherman's "March to the Sea," leaving a variety of antebellum structures, some of which are recognized today by 33 landmarks and 13 neighborhoods listed on the National Register of Historic Places.
Points of Interest
Encompassing 313 acres, and located in Clarke County, the State Botanical Garden is a horticultural preserve set aside for the study and enjoyment of plants and nature.

Athens grew up around the University of Georgia, the nation's oldest land grant university. On campus, the main library houses the original Constitution of the Confederate States of America.

Also in Athens is the Georgia Museum of Art, designated by the Georgia General Assembly as the official state art museum. The permanent collection has more than 8,000 works of art.

The Morton Theater, completed in 1910, is the only remaining vaudeville theater on the National Register of Historic Places that was built, owned, and operated by an African-American, Monroe "Pink" Morton. In its heyday, the Morton featured headliners such as Louis Armstrong, Cab Calloway, Blind Willie McTell, and Duke Ellington. The landmark building and community cultural center also housed black professionals' offices, where doctors, dentists, pharmacists, jewelers, barbers, and insurance companies served the black community throughout the first half of the 20th century.
Notable Citizens
Hall Johnson, a native Athenian who incorporated jazz and blues techniques, established the Hall Johnson Chorale, and is considered one of America's most distinguished black musicians (National Music Council's Landmark of American Music). Many notable people are associated with the area, including Henry Woodfin Grady, a journalist and spokesman for the "New South" following the Civil War. Dr. William Lorenzo Moss taught at both Harvard and Yale Universities before coming to the University of Georgia's School of Public Health Medicine. He developed the Moss System of classifying blood. Joseph Henry Lumpkin was the first Chief Justice of the state, and Ben T. Epps was Georgia's pioneer aviator. He designed, built, and flew the first plane in Georgia and then ran a flying service from 1917 to 1937.
Neighboring Counties:
Northeast: Madison County
Southeast: Oglethorpe County
Southwest: Oconee County
West: Barrow County
Northwest: Jackson County
Cities and Towns:
- Athens

(County Seat)

city/county
Incorporated Area
- Winterville
city
Incorporated Area
County Resources:
County http://www.athensclarkecounty.com
Chamber of Commerce http://www.athenschamber.net
Additional County Info

County Resources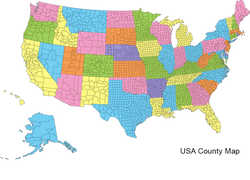 The history of our nation was a prolonged struggle to define the relative roles and powers of our governments: federal, state, and local. And the names given the
counties
, our most locally based jurisdictions, reflects the "characteristic features of this country!"